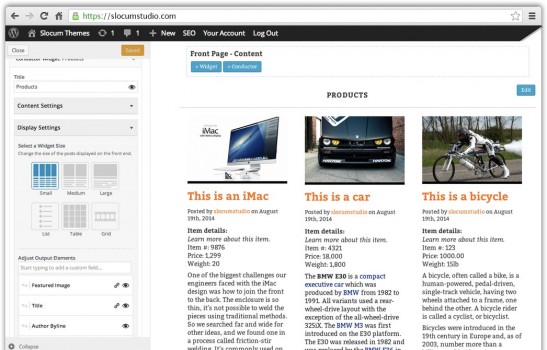 Build WordPress pages faster and easier.

Easily add training tutorials, screencasts, or other helpful videos into the WordPress admin dashboard with Easy Support videos. Download Easy Support Videos now. An easy way to add videos to the admin https://www.youtube.com/watch?v=SG0F_N3qS28 If you're a WordPress designer, developer, or consultant — and you're looking for a way to provide your customer with a video tutorial…
Note is a simple and easy to use widget for editing bits of text, live, in your WordPress front-end Customizer.