Thanks for your interest in Modern Estate. Unfortunately, we no longer offer support or the Pro version of the theme. It's still open source and available on Github, but we no longer offer support or plan on updating it.
Thank you!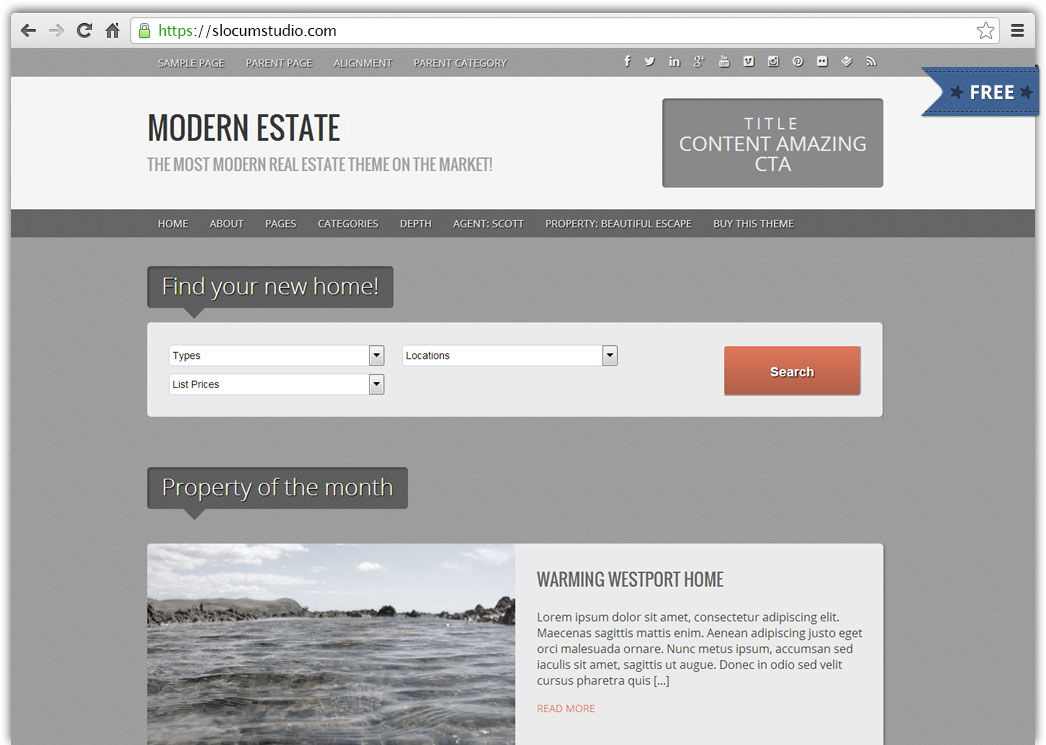 A sleek, responsive, modern real estate theme for WordPress.
This is our free WordPress theme Modern Estate. We've created a plugin, Easy Real Estate, that will add real estate functionality to this theme. With Easy Real Estate and the Modern Estate theme, you can create:
Properties or Listings
Agent Profiles
Testimonials
Download this theme for FREE today or upgrade to pro to get access to documentation on how to add real estate listings to your website and get more colors, fonts, and features.
Our FREE Guide to setting up a Real Estate website — included!
Is this your first WordPress real estate website? We'll guide you through the fundamentals of setting up a great WordPress real estate theme. Our theme has been downloaded over 20,000 times across the globe. We see our Modern Estate theme used for many agents and brokers selling or featuring their properties online. You'll learn a lot about:
Selecting colors
Creating call to actions
How to land more leads
How to setup featured properties in WordPress
Learn about blogging and how it increases traffic
More
So, check out our free guide and let us know if you have any questions about Modern Estate Pro!
This entry was posted in