Slocum Themes is reader-supported. When you purchase via links on our site, we may earn an affiliate commission at no cost to you.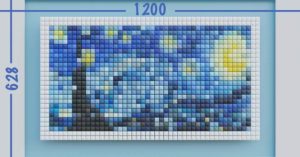 How to Adjust the Size of a Featured Image on WordPress has been updated on January 12, 2022, to include other options for adjusting the featured image size in WordPress. Since we do judge books by their covers use good featured images. The featured graphic or photograph represents the theme of your post or page, ...
Read More

→

This post was last updated on January 5th, 2022. We address two points in this blog post. The first is how to Remove Copyright from the footer of a WordPress Website. And Replacing Copyright with your own credits is the second. Some refer to Copyright as website credits. The common methods are: Customizer, using an ...
Read More

→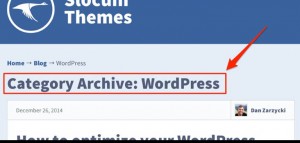 A common practice in WordPress is to link a navigation or menu to a WordPress category archive. The problem is that, by default, when you display a category archive, the category archive title is displayed and it looks like: Category Archive: "Name of Category" This is typically hideous and makes a website look less appealing. ...
Read More

→
Why Choose Us?
We don't kid ourselves, we know you have many options when it comes to choosing a web company. That's why we try harder to please our clients. We strive to go above and beyond in all aspects of our business. Your satisfaction is of utmost importance to us. We look forward to working with you on your next project!
Website design & development
We build websites that perform after all that's why you make the investment! ROI. 
We teach you how to setup and build an Online Brand
Our posts are instructional, so you learn a lot. But also feel free to reach out, we're certified brand strategists!
WordPress Support specialists that stick with you
Slocum Themes team support specialists work with business owners every day. Today you need a tech guy in your corner! Call us! 
"Our websites are beautiful and better yet, they work! We are showing up on the first page of Google and people are interacting with us via our website. These guys know what they are doing."
"Working with Slocumstudio was a wonderful experience. They really know what they're doing. They made our website and now are helping me market it. It's starting to produce great results!"
"Working with Mark and the Slocum Team has been an extremely positive experience. Not only is Mark and his team excellent web designers, they really helped with my overall brand. And, they are not pushy, I like that!
Our website looks great! Mark was super professional and very patient. He gave great marketing ideas and would use Slocum Design Studios again!