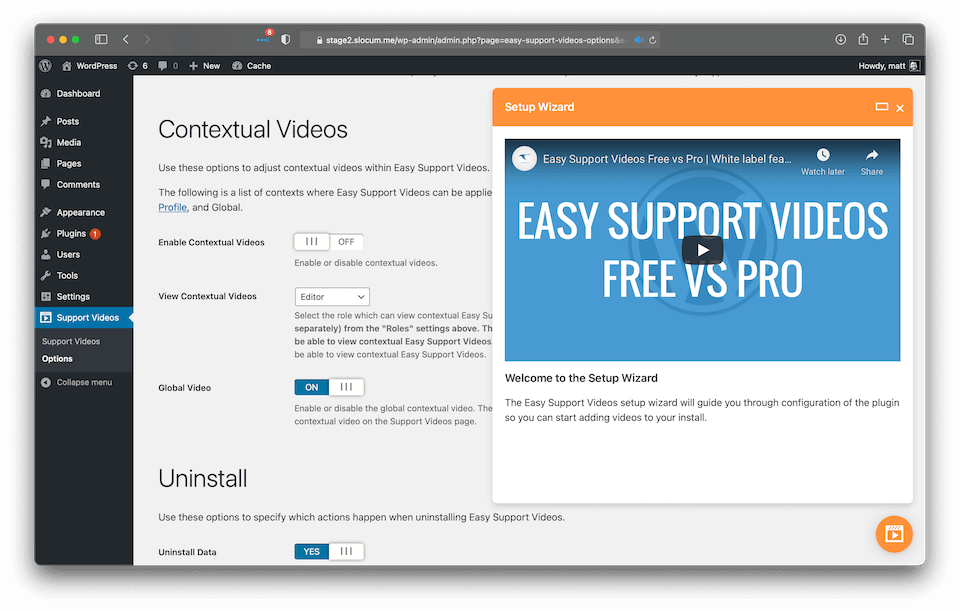 Easily add videos inside your WordPress admin dashboard
Slocum Themes no longer offers WordPress themes, we are now focused on the Easy Support Videos plugin.
Slocum Themes will no longer offer premium WordPress themes for sale and will be sunsetting support on all of our free themes listed for download in the .org repository.
All themes can still be found on Github.
We'll continue to offer support for any premium theme license holder for the remainder of your valid key.
We launched our first theme on WordPress.org some eight years ago and we're proud of the solutions we created in a pre-Gutenberg and page builder world.
Our experience in the WordPress world and creative agency space has lead us down a new path to focusing on Easy Support Videos.
We thank everyone for the support during this time and hope to see you using ESV soon!
— Slocum Theme Team