Before we begin, it is important to understand what a site tagline is. The site tagline is the text usually found below the main title of the site on a WordPress website. Below is an image example of the site tagline: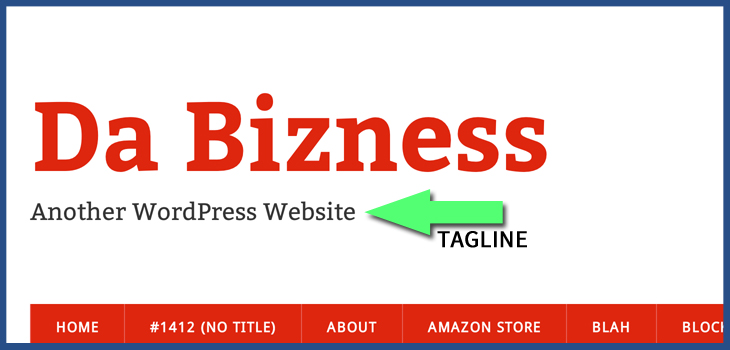 The good thing about the tagline is that it is by default an H2 tag, which is good for SEO if you have optimized it. But for many people, physically displaying the tagline is unnecessary with the logo or site title directly above providing most of that information.
How to show or hide tagline in WordPress using our themes
We have made it easier than ever to show or hide the tagline in a WordPress install. With one of our pro themes, we make it as simple as a click of a button to hide the site tagline on your WordPress website.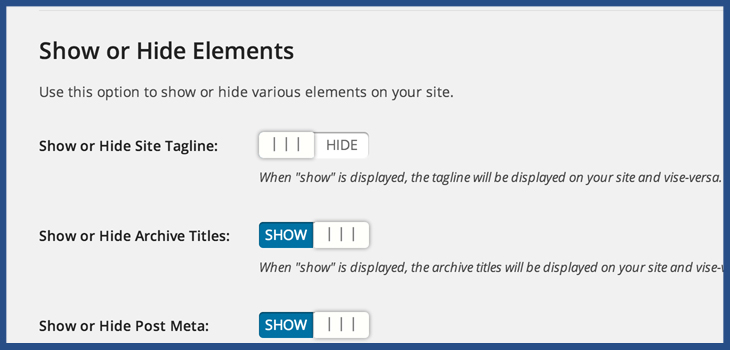 All you do is navigate to Appearance > Theme Options and go to the General tab. From here, there is an option to show/hide the site tagline. It is literally as simple as clicking the show/hide switch and saving your changes by clicking on Save Options at the bottom of the page.