Using WordPress to manage a portfolio layout is easy using the Jetpack plugin & our Symphony theme.
In this tutorial, we'll show you how to combine the popular plugin with our unique portfolio layout design to showcase your work or services. You should be somewhat familiar with custom post types and taxonomies before diving into this lesson. You won't be using a normal post or displaying photos directly from the media gallery.
You can learn more about how Jetpack handles their custom post types, here.
Creating a portfolio WordPress website with Jetpack & Symphony theme
What you need before you begin
Before we begin,  you will need the following activated on your website:
Our Symphony theme. Download it here.
Download & activate the Jetpack plugin. Learn more here.
You will need to activate the Custom Content Type feature of Jetpack.
Photos to use as featured images of your portfolio sections.
Pro tip: Don't have a good WordPress web host? Check out our recommended WordPress hosting plans.
Step 1: Activate Custom Content Type
As we mentioned above, we'll use Jetpack Custom Content types to power our portfolio pieces.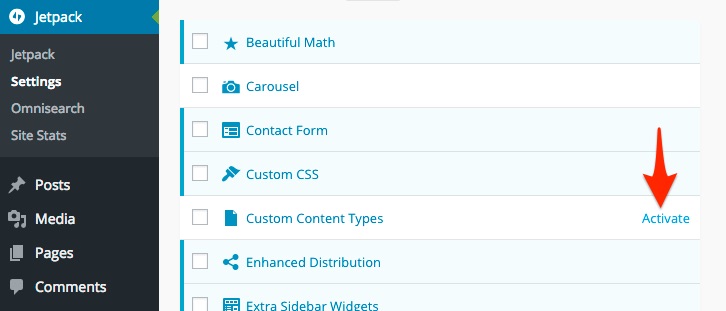 Install & activate Jetpack
Browse to Jetpack > Settings
Click Activate near Custom Content Types

This will activate the Portfolio menu, which now appears in your admin menu on the left of your dashboard. This is where you will navigate to manage all of your portfolio pieces, add new, and modify Types & tags.
Verify that it's activated and that the theme supports it (if you happen to not be using our Symphony theme.)

Step 2: Adding Portfolio pieces
It's time to start adding your Portfolio items to the site! There are a few basic areas you want to apply content to:
Post title (The name of your project or service)
Body content. Write up a summary of the work you performed or extend it by adding more photos of that work with WordPress' built-in gallery feature.
A featured image. The featured images serves as the primary identifier for your portfolio page. It's what we customized the Symphony theme to display.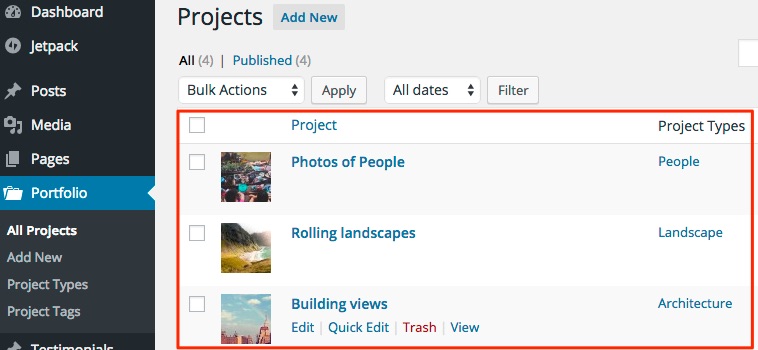 Find all of your Portfolio pieces by browsing to, Portfolio > All Projects. From here you can click to edit and modify like any other page or post in your WordPress website. You can quickly browse by Project Types or tags if you're using them.
Click on add new to start your portfolio piece: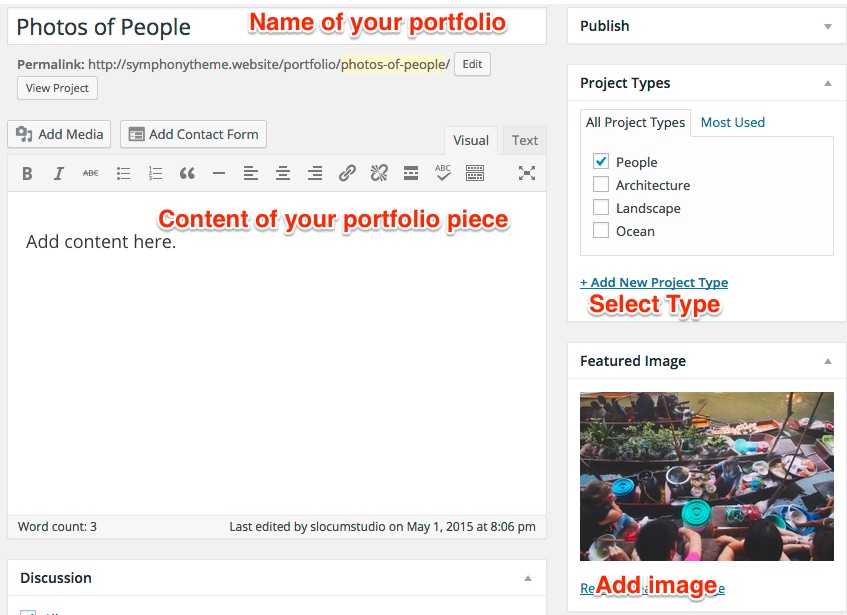 In the edit screen, you want to fill out as much content as possible. Start by giving your portfolio a short, but descriptive title to sum up it's entire content. You can then extend the description by adding as much content as you need. This works just like any other post/page editor within WordPress. Feel free to add more photos, galleries or video for your particular project.
If you're using the types & tags to organize your projects, you can select them or add new on this screen.
Lastly, select one featured image that will properly represent your portfolio piece. You can always change this later, but this is a very important step for building a finished product.
Step 3: Browse to /portfolio and it's done for you
When you're using our Symphony theme, we take care of displaying the portfolio pieces for you. Simply browse to your website adding the slug, /portfolio and your Jetpack portfolio pieces will be on display!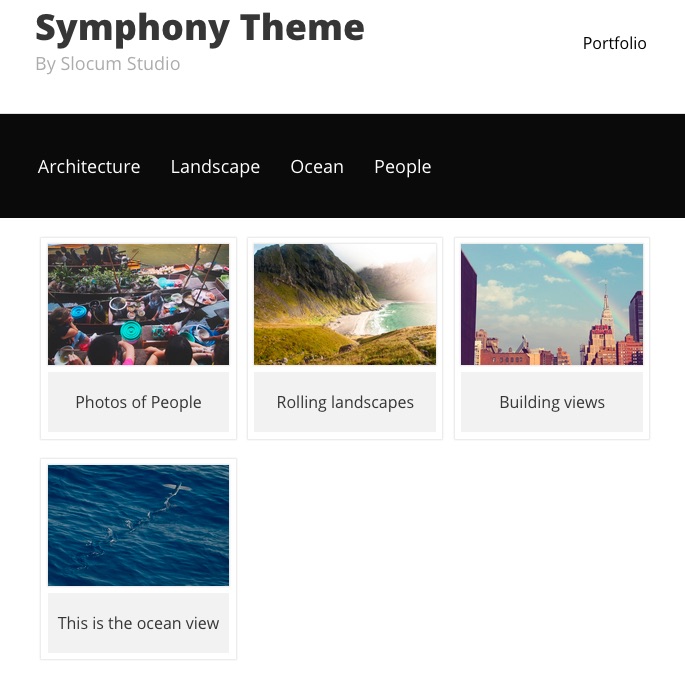 The Symphony theme will also display the Project Types in the Secondary Header of the theme. You can go into the Customizer of the theme to style the look & feel of that navigation  menu: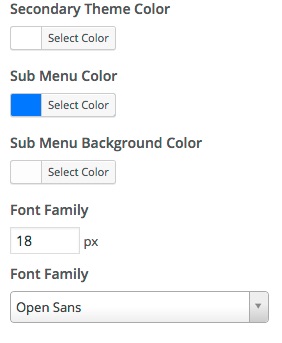 Want more layouts and customizer options?
If you're using Symphony Pro, you have a lot more control over where you can display the portfolio. Bundled with our Conductor Plugin, Symphony Pro has the most customizer features over any of our themes.
What you get access to in the Pro version
Unlimited portfolio pages
Use Custom Post Types & Custom fields instead of Jetpack
Create unlimited unique content display layouts
Customize the look & feel of widgets without code
Remove the copyright slug
1 year of support
1 year of priority updates
You can build super-rich content websites with Symphony Pro and Conductor. Have a question? Ask us.