Houston we have lift off!
Jetpack 2.6 was released and it's packed with a ton of new enhancements.
If you want the full scoop, read the changelog.
There's a new feature in there that I'm particularly interested to see roll out and that's the monitor feature. As of the launch, Monitor does what it promises, monitors your site's u time every 5 minutes.
But how does it stack up to other services?

Jetpack 2.6 w/ Monitor

As of launch, we're looking at a rather basic up time service checker. Not many details have been released about the technology behind the service, other than what we find on this page.
If you'd like to add something to your email filters to make sure these notification emails never get sent to spam, they'll all be coming from [email protected], and have one of the following subject lines:
[Jetpack Monitor] Bad news — your site http://jetpack.me is down!
[Jetpack Monitor] Bad news — your site http://jetpack.me is still down!
[Jetpack Monitor] Good news — your site http://jetpack.me is back up!
So there you have it, your site is now covered by the watchful eye of Jetpack. Pretty simple right?
But what if you want more details? Let's take a look at some alternatives.
Your webhost
I have to preface this alternative service discussion by looking at your WordPress hosting provider first.
One would hope that you don't have to worry about downtime because you should be paying for a quality web host service. Their team and infrastructure should be the primary source for monitoring your site's uptime.
Have you ever looked at your web hosts uptime Service Level Agreement (SLA)? You usually see this advertised like "99.99% Guaranteed uptime" Wondering what that actually means?
 So your average shared webhost account might see something around 52 minutes of downtime a year. Is that what you're averaging now? Something better or worse — tell us in the comments.
Pingdom Premium Service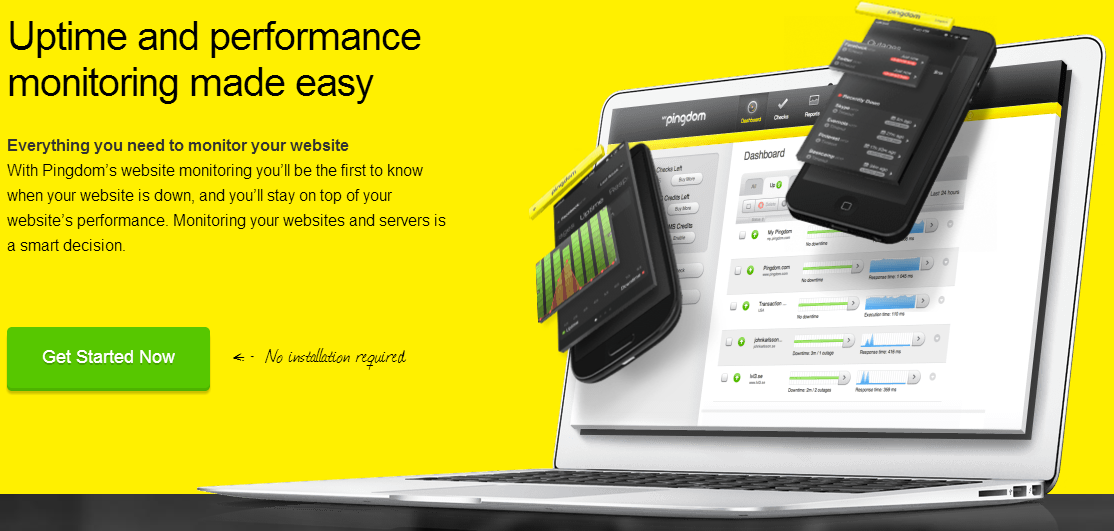 Pingdom is probably the most popular 3rd party monitoring service that I know of.
It's a premium service starting at $9.95 for their monthly plan. If you want to get text messages when your services hit rock bottom, you have to upgrade to the 39.95 a month plan.
Pingdom positions itself as more than just a up/down monitoring service. You're going to receive reports about performance of your site from all angles. Load time and broken links are some of those important aspects you might not notice unless you were clicking through your site every day.
Monitor.us Free & Premium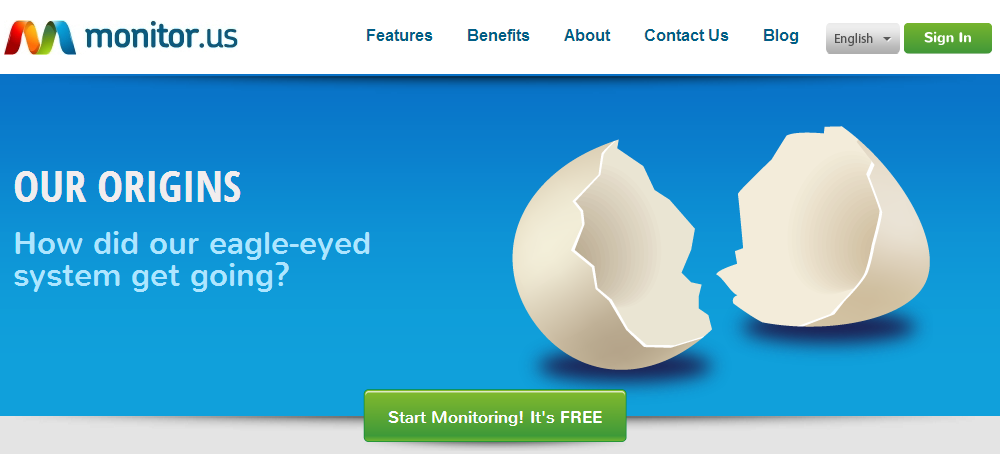 Monitor.us is a fairly new service I've been testing — for the geek in me.
It's not as sleek and sexy as a Pingdom might be, but it has a lot of bells and whistles. For starters, there's a free version that will check your website every 30 minutes and alert you via e-mail when there's trouble.
The awesome part of this free plan is you can monitor more than just port 80 web traffic. You can also monitor MySQL status along with a host of other ports and services.
For those that want to upgrade to premium, basic monitoring will start at $5 a month.
Overall, I like the dashboard of Monitor.us and their free version seems to be very reliable.
Your WordPress recovery plan
If you're just starting out with your WordPress site, monitoring your services might not be that important to you. If you're a professional blogger and this is your living — you need the five Nine's of up time.
Hopefully this article has given you that nudge to start thinking of a solid recovery or support plan for your WordPress site. Are you going to have your own local backups if your site crashes?
Is your webhost on the hook?
How much revenue am I losing when my site doesn't load?
All important questions that any of these 3 monitoring services can aide you with. Are you using something different? Let us know in the comments!
UPDATE: Pingdom reached out in the comments below and notified us they offer a free plan as well. 
[Featured image credit to Gerlos on Flickr]