E-commerce is a booming industry, and it isn't showing any signs of slowing down. The number of people starting their e-commerce businesses and adding eCommerce to Your WordPress Site is rising.
This new generation of e-commerce entrepreneurs is taking advantage of today's technology to start businesses and reach customers worldwide.
In the past, people would buy products in physical stores. But now, more and more people are making purchases online. They made these changes because there are a lot of benefits to buying products online instead of in a store.
E-commerce is booming due to the ease of online shopping
For example, you can buy things that are not available in stores. You can also buy things you don't have time to find in a store and wait for them to arrive at your house or office.
People who work from home may prefer to shop online because they can do it from their homes. They don't have to worry about going out into the cold weather and fighting traffic on their way back from shopping at a physical store.
Plus, they can shop anytime or night without worrying about being judged by other shoppers for being alone or not dressing up nicely for the occasion.
With that said, if you're also interested in breaking into the e-commerce industry and plan to make an e-commerce website or already have one, this article is for you. Here are a few must-haves you should make sure to add when you add that functionality to your WordPress website.
1. Shopify Buy Button
The Shopify Buy Button is a feature that allows you to sell products on your site without having to set up an entire store. You can use the Buy Button if you have a blog, a video channel, or want to sell products in your online store.
Shopify is an e-commerce platform that provides everything you need to build and run an online store. It doesn't matter what industry you're in; Shopify has all the features and functionality required for success.
The Shopify buy button allows merchants to sell products without using a third-party e-commerce platform. It also allows them to integrate with Facebook and social media ads, track conversions, and set up automated emails.
Shopify provides an API that allows third parties to integrate with the buy button for various use cases, such as:
Creating a link from a product page that automatically redirects customers to the purchase page on another site.
Embedding an interactive product catalog in another site or app.
Adding a "Buy" button next to posts in social media feeds
These features make it convenient for you to start an e-commerce store on your WordPress site by connecting it to Shopify.
The Shopify buy button is an excellent tool for e-commerce stores. It helps increase conversion rates and is easy to set up. With just a few steps, you can create an interactive product page.
Shopify offers many features that are not available with other e-commerce platforms. It includes selling physical and digital goods, managing inventory across multiple sales channels, and accepting payments worldwide.
Buyers can purchase items without leaving the page they are browsing, and sellers can increase their conversion rates by simplifying the checkout process.
Looking to Design Your Brand Online?
2. Dynamic Content
Dynamic content is the process of generating content that changes based on who the user is or what they are looking at. For example, your website might have different products for different people if you are a clothing store.
This type of content helps businesses to provide users with a personalized experience and make them feel special. It also helps to increase conversions and customer satisfaction.
Dynamic content aims to ensure that visitors get a unique experience and feel in control of what they see and do on the site. This content will improve their experience and lead to higher conversion rates.
According to Slocum Theme, you want dynamic content on your website because it is a great way to attract more customers. It helps to improve user experience and increase the conversion rate of your e-commerce WordPress website.
It can be anything from images, videos, or text. A content management system or CMS usually generates and displays it to visitors visiting your site. This type of content helps to create an interactive experience for visitors as they explore your site. That experience can lead them to stay longer on your website, which is something you want, so it's likelier for them to convert that way.
3. Easy Digital Downloads
Digital products are great to sell online because they offer flexibility. You can sell them on a website, an app, or even social media. They are also very convenient for the consumer because people can download them instantly, and you don't have to ship them to customers. There is no risk of them getting lost or damaged in transit either.
Another reason digital products are a great option to sell on your e-commerce website is that they also have a low barrier to entry, which means that people will buy them more often.
Digital products can vary in size, from small digital goods like ebooks or music tracks to larger software applications. You can sell them as online downloads or as physical products that you can deliver electronically. Digital products are usually cheaper than material goods and take up less storage space.
There are more and more people making money this way. Entrepreneurs, in particular, might be interested in branching into this type of product. Usually, you have a website already in place, and all you need to do is set up the digital products you're selling.
With that in mind, if you're interested in selling only digital products, you might want to get Easy Digital Downloads.
This plugin is excellent for when you want to focus heavily on selling digital products. It would be convenient for your customers to buy the products with this plugin, but aside from that, it's easier for you to set up.
4. iThemes Security
Many websites are on WordPress, so there are a lot of websites that rely on this service. However, many malicious people are also looking for vulnerabilities to attack some websites that operate here.
Websites are the face of your business, and they need to be secure. Security is a must-have for your website to protect all the information you have, including financial data.
Website security is not just about preventing hackers from getting into your site. It also includes protecting your data from leaking and being compromised. Using a consent management platform can automate the entire GDPR for Google Analytics compliance process.
With that in mind, iThemes Security is a plugin you should consider installing for your website because it helps with overall website security management. It can help make it easier for you to see an overview of the security-related events on your website and ensure that your site isn't vulnerable.
Looking to Design Your Brand Online?
5. Monitoring Analytics
For e-commerce owners, it would be a mistake not to invest in monitoring analytics in some form for your website.
WordPress is an open-source content management system used by millions of websites. WordPress also has many plugins that third-party developers develop to offer additional features to the website. You can add these plugins easily, and many free plugins are available.
However, the problem with WordPress is that it doesn't offer any inbuilt analytics or insights to monitor how your website is performing. This absence makes it difficult to know what's happening with your site.
You can use plugins or Google Analytics to start your monitoring analytics.
Monitoring analytics also helps you identify high-value customers worth investing more time and energy into for your site. For example, you can use it to see if there are any particular pages a customer spends a lot of time on or if they often return to purchase something. This information can be helpful as an opportunity for cross-selling or upselling products.
6. BigCommerce for WordPress
If you have a whole catalog of products you plan to sell on your website, then BigCommerce for WordPress is the best plugin you should get. According to Slocum Studio, you want your web design to reflect the purpose of your website is immediate.
The features of this plugin can help you set up your shop so you can input your products quickly and the product descriptions. Multiple other features here will be helpful for you, including its scalability, which is perfect for a small business planning to grow exponentially at some point.
7. Social Media Integration
If you want the best way to increase your sales and customer engagement, then having a social media integration in your e-commerce WordPress website is the solution.
Social media integration provides a seamless and effortless way to connect your site with all major social networks like Facebook, Twitter, Instagram, Pinterest, etc. It will enable you to create a more personalized experience for your visitors and customers. You can also use it to run promotions and contests to get people talking about your brand on social media platforms.
Another advantage of this feature is that it allows you to share content from other sites on social media channels without hassle. It will help you reach out to a broader audience than ever before and increase traffic on your site.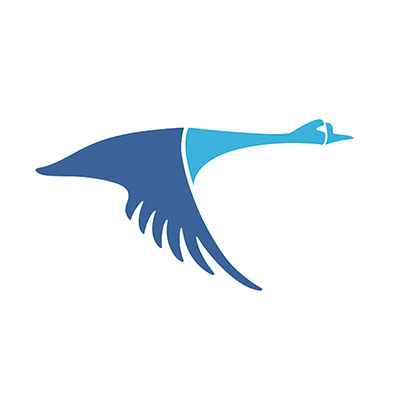 Like this blog post?
Are you interested in maximizing your online growth? We can help with Web Strategy, Web Design & Development, SEO, and content writing. Talk to Us! Call: (857)400-8959
Conclusion
These additions to your WordPress site can make the transition to e-commerce easier for you and your potential customers. You can set up your e-commerce shop faster to start focusing on other matters and get your shop running as soon as possible.