E-commerce business owners love WooCommerce and how easily it connects with WordPress. This integration allows you to create a visually appealing website with a wide selection of WordPress themes and plugins while including all the components of an online store. But a visually appealing website isn't the only important factor when building a successful online business you will learn more in this post.
Here are a few WooCommerce best practices you should implement today to increase your conversion rate and reach your sales goals.
Prioritize the User Experience on Your Website
First and foremost, always keep your potential customers in mind. If your website visitors must jump hoops to find and buy your products or services, they will likely give up and walk away. Minimize confusion and make it easy for potential customers to use your website by focusing on good web design.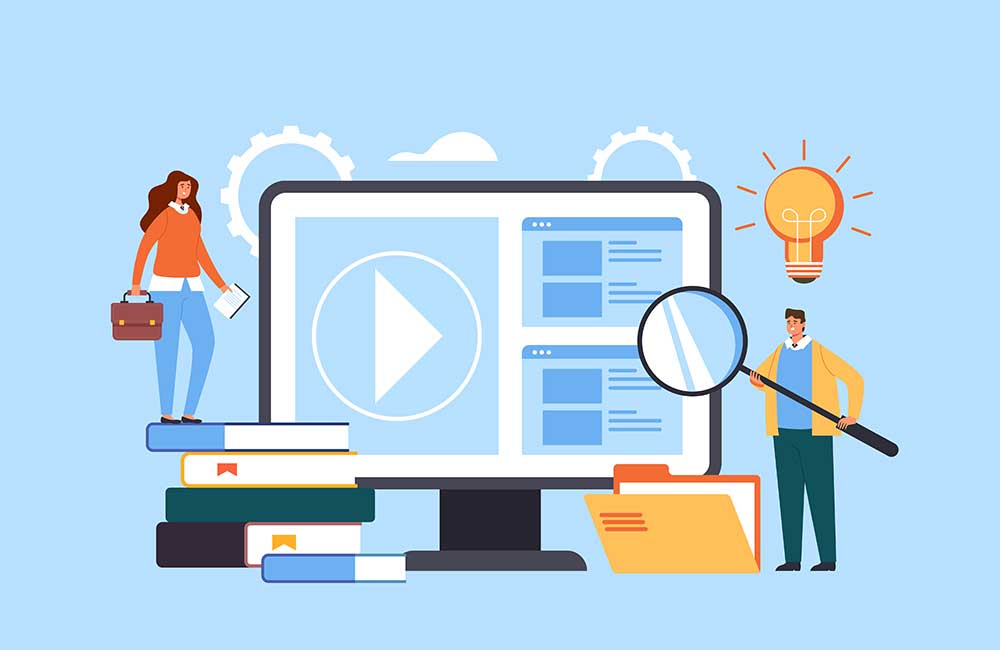 Your customer should be able to find all information on your website easily. Therefore, your website should have an easy-to-navigate menu allowing visitors to access all necessary information. Include skip links or a table of contents in long-form content.
Use a WordPress theme customized to provide an optimal experience for both desktop and mobile viewing. A growing number of people are browsing the internet on their phones. In response, Google is now prioritizing mobile-friendly sites in their search results.
You can create a mobile-friendly eCommerce store by prioritizing the following:
Mobile-friendly navigation
Larger text sizes
Touch-friendly buttons
Page elements spaced out on the page
Focus on Optimizing Site Speed
Another important factor both for user experience and to improve your search performance is the loading speed of your eCommerce site. Surveys have found that an increased loading time by just 1 second can reduce conversions by 7%. So optimize your site to speed up loading time and reduce your website bounce rate.
First off, you want to host your website with a high-quality host. If your hosting provider operates on slow or overloaded servers, you will be limited in your efforts to improve your site speed. In addition, your website theme will also impact your loading speed.
Choose a theme that allows you to use necessary features while turning off unused elements unnecessarily slowing your site down.
Other options to speed up your site include limiting the number of plugins, using a content delivery network (CDN), compressing all visual elements, and installing a caching plugin.
Check your website theme and plugins regularly to be sure they are up to date, or turn on auto-updates.
Looking to Design Your Brand Online?
Establish a Cohesive Brand Experience
When prospective customers visit your eCommerce store, is your brand clear and identifiable? Clear and cohesive branding is necessary for a professional-looking eCommerce site and is integral to building trust with prospective customers.
Therefore, your branding should be clear and recognizable as soon as someone views your website.
Essential aspects of branding to consider include:
Brand name
Logo
Colors
Fonts/Typefaces
Tone and personality
The branding on your website should match your social media accounts and any print documentation.
Use High-Quality and Eye-Catching Images
Your product listing sets expectations in the eyes of your customers. If the product listing is high-quality and professional, they will assume the product is also exceptional. One way to create superior product listings that attract customers is to include professional-looking product photos.
Take multiple photographs of your product showcasing different angles and perspectives. Use close-up shots to highlight important features or design elements. Take photos against neutral or minimalistic backgrounds to make your product stand out. Plain and uncomplicated backgrounds will also make it easier to edit your product photos to remove the background.
Edit your images paying attention to crispness and clarity. Take note of the size of your images on both desktop and mobile browsers. Image upscaling can enhance your photos and make them look better when displayed in larger sizes.
Be sure your photos accurately represent the product if you change the color balance or other visual elements.
Don't Shy Away from White Space
You must include all relevant information about your products that potential customers will need to make a purchase decision. But pay careful attention to the layout of the different elements on each page. If your eCommerce store looks too busy or appears like a wall of text, many potential customers will find it overwhelming.
Overly busy pages or product listings will directly impact your conversion rate, with many site visitors leaving to search for what they need on other websites.
Use white space to break up content and create a user-friendly appearance. For example, spread out your website elements, highlighting important information to build a strategic focal point.
Avoid lengthy text blocks to improve legibility and encourage website visitors to read through the information provided.
Create an Air-Tight Invoicing Process
Your invoicing workflow is one behind-the-scenes element of an eCommerce business that deserves your utmost attention. Manual invoicing will leave you vulnerable to human error. The possibility of a mistake may not seem a major concern initially, but it can lead to a significant financial loss.
There are many great programs available that allow you to automate your invoicing process.
You can choose from programs that handle one part of the workflow to a comprehensive program that will automate the process from start to finish. For example, you can automate payment calculations (with shipping and taxes), collect and record payments, send receipts, track missed or overdue payments, and send payment reminders.
Automating the invoice process will ensure you collect accurate payments and prevent complications like accidental double payments and missed invoices.
Be Transparent with All Costs
Openly disclose all costs your customers can expect early in the process. This transparency is critical when debating shipping costs. Your customers know shipping costs may arise, but surprise costs at the end of the buying journey can increase the number of abandoned carts.
If you sell in a limited geographic area, you may find better success by offering free shipping.
By including the shipping costs in the initial purchase price, you eliminate any surprises during checkout.
Looking to Design Your Brand Online?
Establish an Effective Email Marketing Campaign
Email marketing is a powerful tool for your eCommerce business. It can be used strategically at every stage of the buyer's journey, from attracting new customers to encouraging repeat purchases. You can set up many of these emails to run automatically. Commonly used automated emails include a welcome email chain for new subscribers, abandoned cart emails, and a post-purchase email chain to build ongoing loyalty.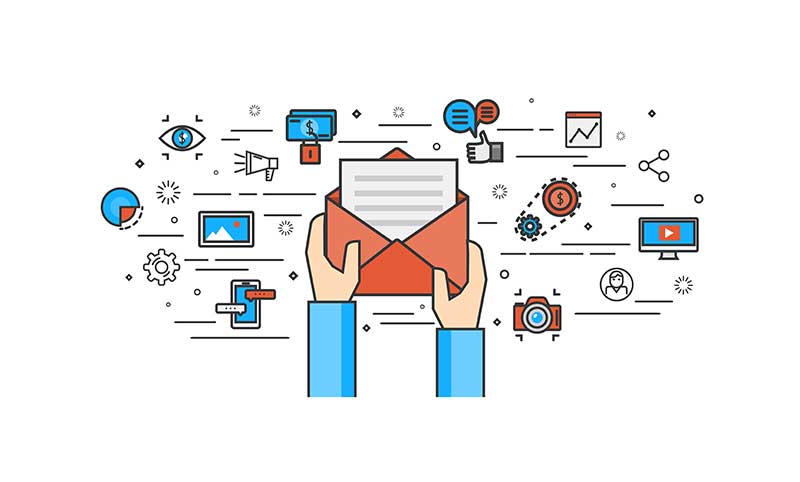 In addition to your automated emails, you can use your email list to share exciting news and updates from your company. These emails are a great way to keep the lines of communication open with your customer base. For example, send an email to announce upcoming sales or as part of a new product launch.
There is more involved in email marketing than just writing and sending emails. Take time to manage and clean up your mailing list. Remove email addresses that have bounced, negatively impacting your delivery rate.
Some business owners also remove contacts who are not opening or viewing their emails. Many email marketing platforms charge based on the size of your contact list. Removing contacts that aren't engaged will help cut costs while allowing you to continue communicating with those interested in what you are offering.
Prioritize Data Security
Your customers give you essential and private information when making purchases. As a business owner, ensuring your customers' data is secure is your job. Ensure your website is set up with the necessary SSL certificate to protect sensitive information. A secure site helps build trust with potential customers.
Consider installing an anti-fraud extension for your WooCommerce store to protect your customers during a purchase. There are also WooCommerce extensions and WordPress plugins to scan for and prevent malware, block malicious IP addresses, and protect against cyber attacks.
Regularly taking backups of your website and all related data is essential for safeguarding your online presence. You can either take and save backups manually or utilize a reliable backup plugin to automate the process. These backups are vital, especially when considering the potential risks such as technical glitches, human errors, or data loss. Having managed IT services like the IT services Richmond in place ensures the security and continuity of your digital assets, giving you peace of mind in case of any unforeseen incidents.
Reliable Customer Support
Customer support should start when a potential client begins to explore your offerings and continue through the buying process and after purchase. Include an FAQ section answering the most common questions about your products. These answers will help build trust and reduce the queries your customer support team will receive.
You may also include a chat support option on your website. A live chat agent is a great way to encourage communication with your customers. If you don't currently have the personnel necessary to manage a live chat feature, chatbots can also provide answers to the most common questions. If a customer were to ask a question that the chatbot can't answer automatically, have it direct your website visitors to contact you for further information.
Create a contact page with multiple communication options. Make sure this page is easily accessible from every part of your website. If a potential customer has a question and must search for a way to contact you, most will give up and move on.
You can increase your conversion rate by making your contact information readily available.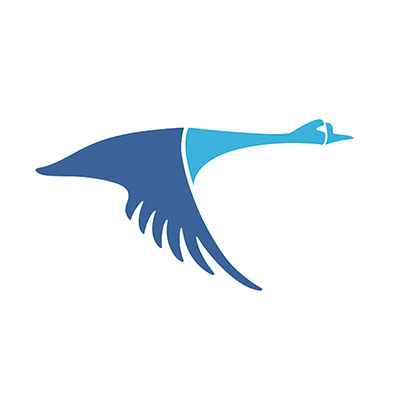 Like this blog post?
Are you interested in maximizing your online growth? We can help with Web Strategy, Web Design & Development, SEO, and content writing. Talk to Us! Call: (857)400-8959