WordPress is already the place to be for creating content and blogging. So is it too much too ask for a graceful photo gallery plugin?
With the release of WordPress 3.9, the photo gallery has received crucial updates, but this does not mean that it is the perfect solution to the problem of creating an easy photo gallery. Many clients and folks who are not as web-friendly prefer a more visual interface to even what is provided by WordPress.
Enter Envira and Max Galleria, two plugins trying to be the best photo gallery plugin for WordPress.
Review of Envira Gallery
Envira is a plugin that has been around for a while, created by the maker of the popular Soliloquy slider plugin. It is a solution we have used for our clients and has always served us well.
Unlike its current competition, Envira is designed with the more base user in mind. Settings are very easy to navigate and well-tabulated for quick and fast access.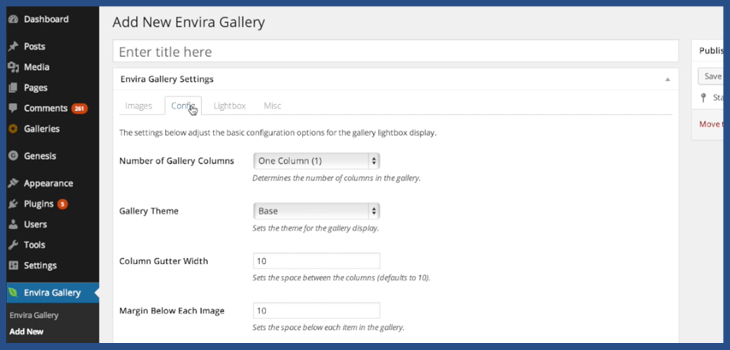 Envira sorts items by galleries. You simply create a gallery within the Envira Gallery section (or within a post) and this gallery can now be used in any page or post. Simply select the gallery you want (an icon will display above the text editor) and select the gallery you want to display.
We also found Envira faster to load on page speed than Max Galleria. This means that if you are very critical of your website's SEO and want to maximize it, Envira might be the better option.
The only downside that we found — and it might be a big one for you or your client — is the way that Envira displays images live on a site. Images sort of float into the gallery. This is impossible to describe, and you will have to see for yourself. Essentially, images fan out into their gallery display like a photo album on newer versions of Apple's iPhoto program.
You can download Envira gallery on the website for as low as $19 for a website. If you are serious about putting a photo gallery on your site, then this plugin might be worth the price of admission. You can also buy more expensive packages which give you a bunch of add-ons in the price and extra support.
Review of Max Galleria
Max Galleria is a new — at time of publishing — WordPress photo gallery plugin from Max Plugins. This plugin is a graceful and free addition to your plugin library.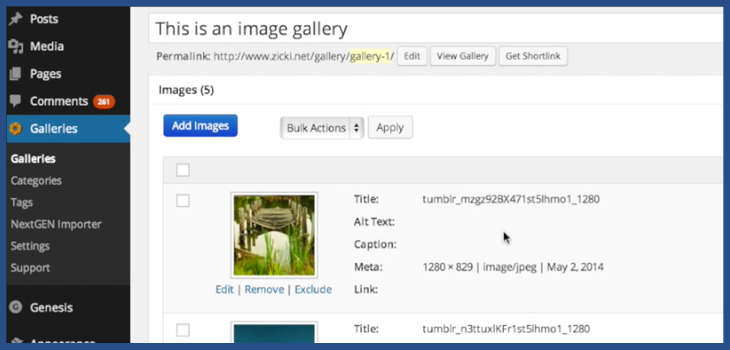 Like we did for Envira, let's start with the positives. As many customers will be migrating from the frustrating NextGen gallery WordPress plugin, Max Galleria has smartly included a NextGen importer tool right within the plugin settings.
Max Galleria also functions like a WordPress plugin should by interfacing well with WordPress core. Options look like they belong on a WordPress post editor and importing images to a slider taps into the media library.
Ok, let's move on to the negative.
While it is nice that Max Galleria looks like a WordPress plugin, it can also hide a lot of its best features. Being able to do things like add a description and manage templates are hidden on the "sidebar" of the gallery editor on the back end.
Also, as mentioned above, it is slightly slower to load, making it not optimal for SEO. This is not a deal-breaking issue but certainly good to note.
While we love the functionality of the plugin as a photo gallery plugin, we can also say that we are tired of free plugins with very expensive add-ons. The plugin is free, but I saw simple add-ons that were as much as $39 for a single add-on ($39 to make a photo album out of galleries, seriously?). To try out the free plugin, navigate here.
Full Screen Gallery solution
Looking for a full-screen gallery solution?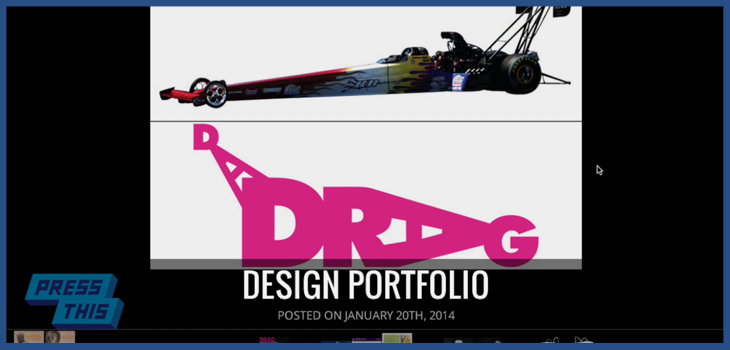 We have actually talked about this before in a previous article but suffice it to say that the solution here is the Capture Theme for WordPress theme. For photographers and photobloggers, this is the best theme on the market to display full screen galleries of your photography.
Video Review of Envira and Max Galleria for WordPress
We hope you liked this review of Envira Gallery and Max Galleria. Let us know if you need additional help in the comments below!
Thanks for reading!