Listener questions everywhere! Honestly, we are inundated with great listener questions, and we cannot thank you all enough!
This week's episode of PressThis covered a few WordPress questions. We laughed. We cried. But most importantly, we got to discuss solutions under the topics of membership plugins for WordPress, best slider plugins for WordPress, and even starting your own email marketing business!
Interested in these topics or WordPress in general? KEEP READING!
Paid Memberships Pro Drip Feed
The first listener question pertained to WordPress membership plugins and specifically a good drip feed solution. We had previously covered membership plugins on prior episodes of the series, but it is always good for a refresher.
Paid Memberships Pro has an add-on called PMPro Series Drip-Feed Content which is totally free and available here. This plugin allows you to step your content out.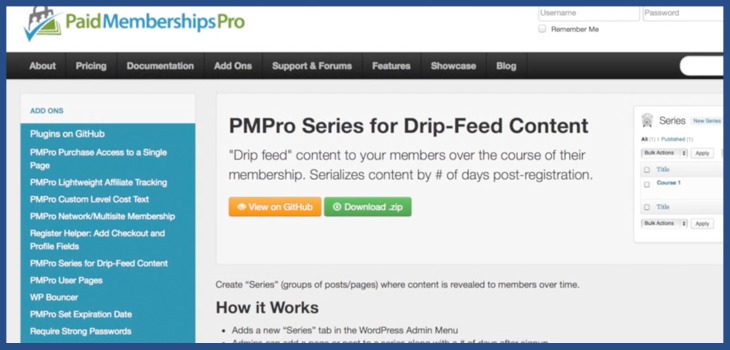 What is the benefit of doing this? You can use this tool to "drip" content or release content slowly to subscribers on the site. Imagine if I took this article and made you sign up to read the whole thing. I then scheduled the content so that you would only be able to see it two weeks from now.
Ideally, you would subscribe and continue to be a member as long as new content was being pushed to you.
Now… Imagine doing this, but imagine charging money for said solution! These are the benefits of drip content. Rather than have someone get all of your knowledge and then leave the membership immediately, you can force people to continue buying into your service.
Magic Members a good alternative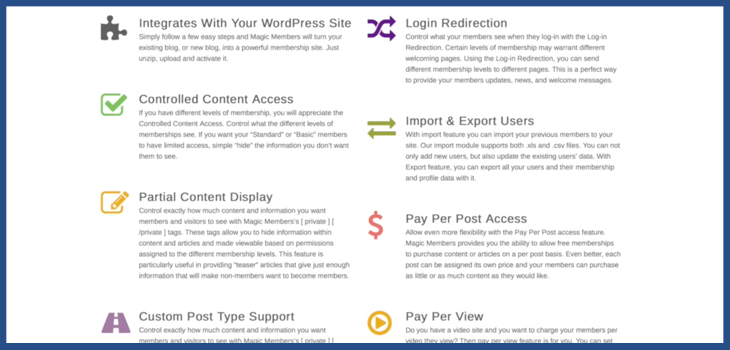 An alternative to Paid Memberships Pro that has a more friendly, non-WordPress interface is Magic Members. Above is a list of some of the features that Magic Members provides in its WordPress plugin.
But among these features, the Magic Members WordPress plugin also features a built-in Drip Feed solution that works very well.
While Magic Members does cost money, it might be well worth it for those who want a simpler solution, without getting into all of the WordPress code. Both solutions allow you to easily create a drip-feed campaign that keep your customers coming back for more. This also allows you to capture email addresses from your subscribers, which brings us to….
Email Marketing Software
Another listener submitted a request for tools to use to start an email marketing company. We were not really sure what he was specifically looking to do, so we covered both possible options.
If you are looking to consult on email marketing, you would want to use a software called MailChimp. It is easy to use and allows users to pay a monthly subscription fee to send email blasts to thousands of their subscribers!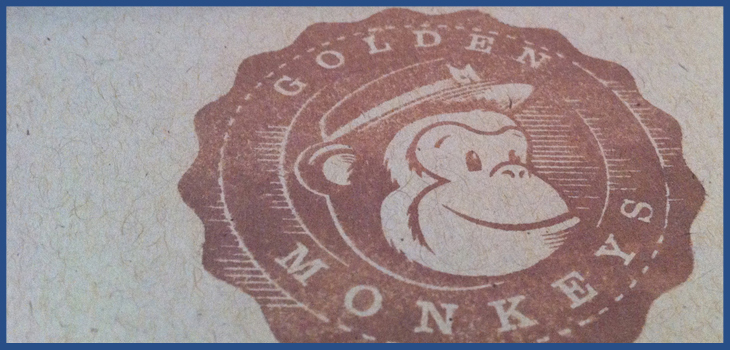 If you are looking to create a website that sells email campaigns to others, you would want to use a strong WordPress theme with bold colors to get the attention of the potential customer. You don't have very much time to make an impression, so make sure that your call-to-actions stand out!
A great theme with bold colors and a simple to use interface is the Modern Business Pro theme.
SlideDeck 2 versus Soliloquy Pro
Last but not least, we often get questions about which WordPress slider plugin to use. We often use and recommend Soliloquy Pro, but this particular listener question referred to plugins that allow for deeper customization of the slider itself, versus the images in the slider.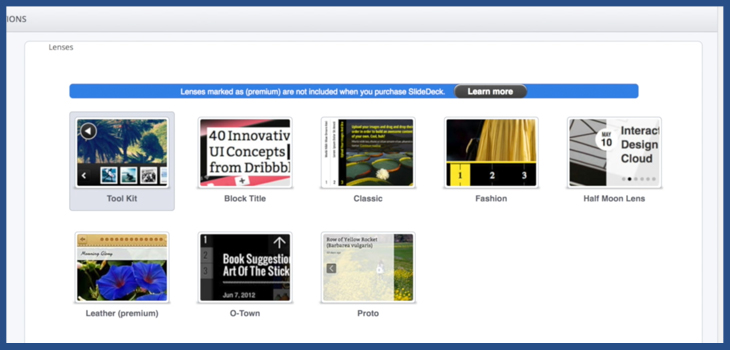 For more customization of the buttons and arrows on a slider, our recommendation is SlideDeck 2, which works very well with our themes and also allows you to view your slider from different "lenses".
Video from the show
Here is the video version of this episode of PressThis, which details the above contents, but in video form!
If you have more questions about these types of solutions or want something more custom, please let us know.