With the coming of WordPress 4.1, which makes some significant changes to the title tag on your WordPress website, we felt it was necessary to update our free and pro themes early.
Find out what changes our most recent theme updates provide!
Title Tags in WordPress 4.1
Developer Notes: WordPress 4.1 title-tag support added and moved all meta tags from <head> element to 'wp_head'
In layman's terms: We are committed to staying ahead of the curve with our themes.

WordPress 4.1 will release in a couple of weeks, but our themes have already been updated to address the good changes being made to the Title Tag of the website.
In the past, it was unclear whether a theme or the actual WordPress site title were generating the proper title to the site. For technical SEO purposes, this unifies the title-tag so that the WordPress "Site Title" is the definitive title of the website and there is no confusion within the website and subsequently on search engines like Google.
If you are a developer, you can finds more technical information about the new title tag policies here.
WordPress editor mimics front end
Developer notes: Updated or added editor styles to post editor to match front-end display (across all themes, better look and feel when creating your content)
In layman's terms: Want to know what your content is going to look like before you hit "Preview"? We make it easier.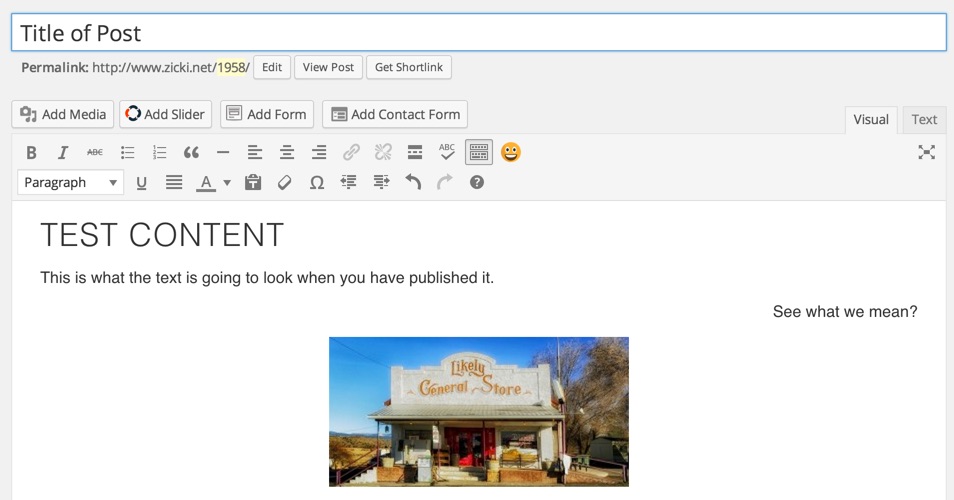 It can be frustrating to have to constantly switch back and forth from the visual WordPress editor and the preview tab to find out what your text looks like. With our most recent visual update, you are given the ability to see what your text will look like while editing the content in the editor. Images will also display in their native size, so you can see what the images look like as well.
Added Note plugin
We have also recently released a FREE plugin called Note, which provides you with an easy widget area to visually place text in your sidebar. This is a piece of the Conductor plugin, but is being offered for free on the WordPress.org repository for the moment.
With the update to our theme, you are offered the free note plugin to enhance your site creation experience.

For more information on what Note is and how it works, you can click here.
Updated to latest version of SDS Core
Our big SDS Core panel keeps getting bigger as we make enhancements to make the user experience navigating our Theme Options panel (found by going to Appearance > Theme Options) even better. With SDS Core for the pro themes, you currently get:
Upload of Logo
Changing Featured Image Size
Showing/Hiding specific pieces of content
Custom Scripts/Style editors
Social Media forms
One-Click Child Themes
More!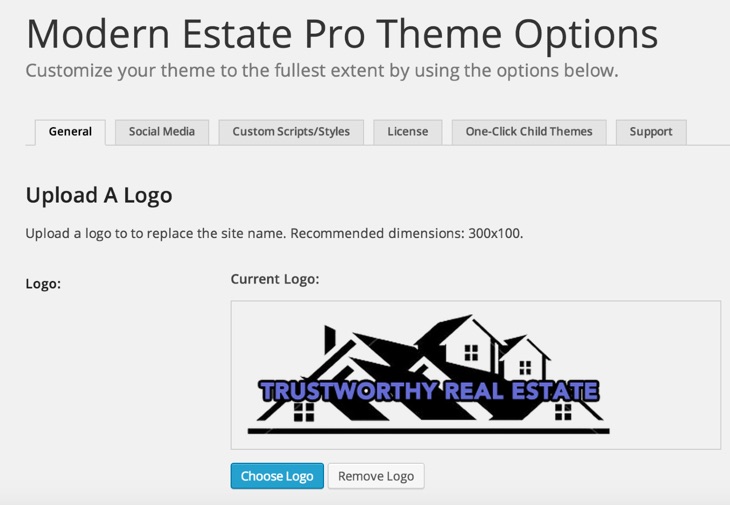 Easily change Fonts and Font Sizes with WordPress
We are excited to report to that our themes will soon feature support for fonts and font sizes by using a new theme extender to get the most out of our pro themes.
Enter your email to find out when this option will be available to you!
The only WordPress newsletter you need
Along with a host of small fixes and code adjustments, there is a lot in the latest theme update.
Are there any features that you are looking to see in the next major release of our themes? We are always looking for things to add and services to improve, so comment below with your questions and suggestions!