WordPress is a tool that makes it super easy to display your photography on a website. Right out of the box, one WordPress has been installed on your server, it is easy to get right in and add photos and images.
But what if you want to display a gallery of photos on a post or page in your WordPress website?
What if you want to make a big splash with a full screen image or gallery? Read on to find out more!
Full Screen Images on a Website
Beautiful, full screen images can have a tremendous impact on the look and feel of a website. They can also help to strengthen the message of a brand. Take a look at this website, which utilizes beautiful images and full screen images to really sell a product.
How to Create a Gallery in WordPress
To create a gallery in WordPress it is very simple. Once you have uploaded photos in the Media library, you can go to "Add Media" on any post or page editor. This will be right above the content you are entering and other textual components like "Bold", "Italics", and other options.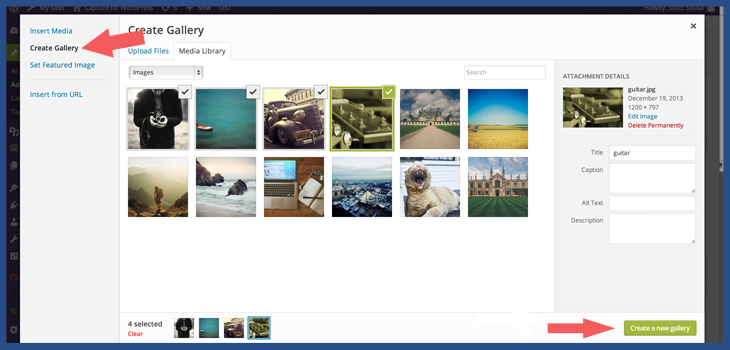 From there, you will navigate to the right to the section that says "Create New Gallery" and select the photos from your library that you want to include in the particular gallery and click on "Create a New Gallery"
On the next page is where the fun begins. 
You will to make sure that all of the images in the image gallery link to the "Media File" as opposed to an attachment or nothing. This will make it so that, upon click, the user will navigate to a page that shows a larger version of the image.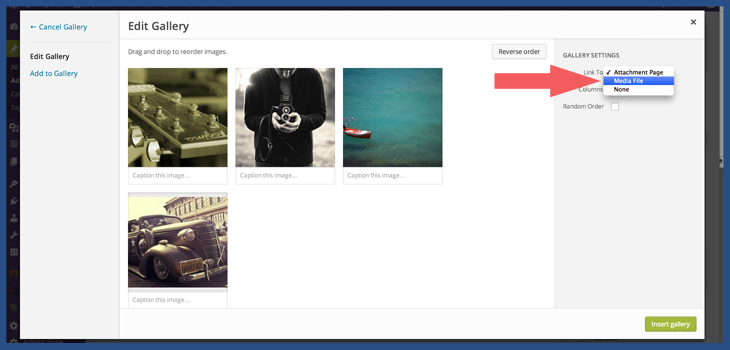 Once you have changed this setting and dragged and dropped the order of the images to suit your liking (or randomized them), you can insert the gallery into the page or post.
That's it. There is now a gallery in the page or post you were editing. With WordPress 3.9, you can even view the gallery live, right within the WordPress post and page editor.
Create a Fullscreen Gallery
But I want to be able to view a fullscreen gallery!
The fullscreen gallery is not a default feature of WordPress, so we need a workaround. The best solution we know about is the Capture WordPress Photography Theme. This is a theme designed around full screen images and photography that works with WordPress so elegantly.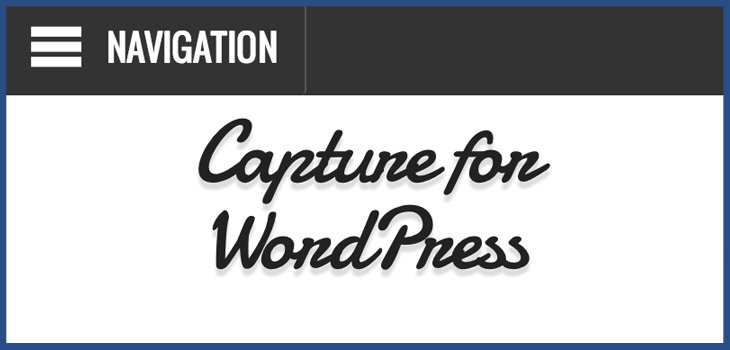 With the installation and activation of Capture on a WordPress website, creating a gallery and linking the images the way I advised above will automatically lead to a full screen version of the gallery that is easy to use.
It is even a responsive WordPress theme, so the navigation can be handled by mousing over arrows or even simply by swiping the screen on a mobile device like an iPhone or Android phone. And this all happens right out of the box.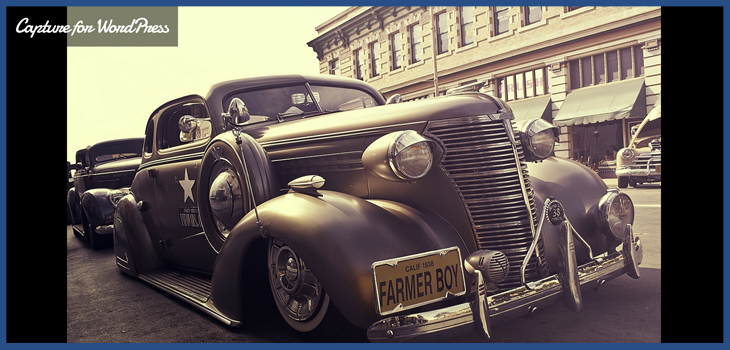 You can try a demo here.
Full Screen Featured Images
This same functionality also works with Featured Images on the site.
In WordPress, if you create a featured image for a post or page, you can easily view that larger featured image simply by clicking on the image. From there, the user can scroll through featured images and, once they click "X" on an image in fullscreen, the website will automatically load the page pertaining to that image for easy exploration and navigation.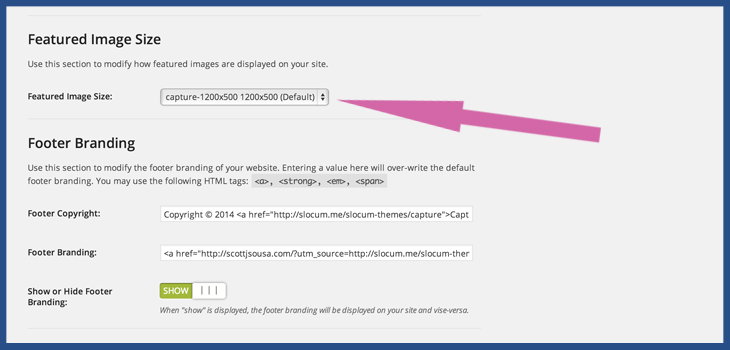 Capture is also very easy, as it has a Theme Options panel built-in to WordPress to change the featured image size. Just go to the Appearance > Theme Options > General section and you can tweak the size of the featured image.
Need Additional Help?
Let us know if you need additional help or tips below!