You should have been excited to find that upon logging into WordPress the other day, you were greeted with that wonderful report.
"WordPress 3.9 is available!"
This is a major, pointed release of the world's most popular content management system. But is it safe to download, and what updates does 3.9 "Smith" (named after jazz organist Jimmy Smith) have in store for the user?
Read below to find out!
WordPress 3.9 "Smith"
WordPress 3.9 is a very visually oriented update to the WordPress platform, similar to the WordPress 3.8 update that was spearheaded by co-founder Matt Mullenweg himself. All of the major features and functionality differences center around ease of use in the editor, to make it easy for folks to preview content before it is posted live to the site.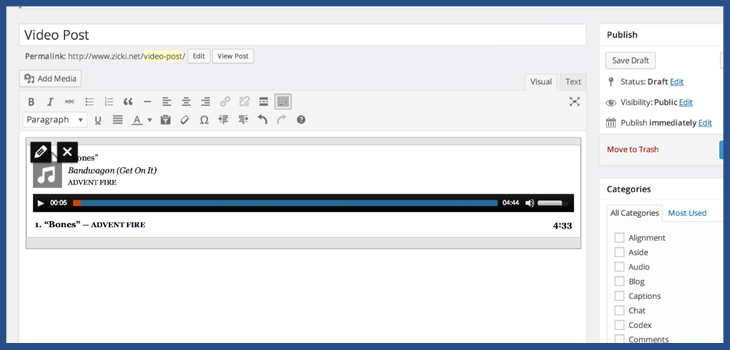 While this does further give people fuel to "cowboy code" (make changes to a live site before trying them on a staging or local server) because the visual preview is so prevalent, these are very nice visual updates to the process of creating content.
Should you update to WordPress 3.9?
The answer is a cautious yes. It is always recommended to update to the latest version of software with WordPress. Since WordPress powers a large portion of the web, hackers are always looking at ways to place viruses on the platform. Keeping up to date is similar to updating antivirus software in many cases.
Try leaving your anti-virus software the way it is and then get back to us with your sick computer in a few months.
The reason my answer is cautious is because many themes and plugins could break or lose functionality, so check to make sure your themes are clean. If the designed themes and plugins are not consistently updated like ours, you may run into errors or have incompatibility with other functions of the new system.
This is because this new update is very visual and interface-driven.
Live widget preview
These visual changes begin with an improved WordPress theme customizer.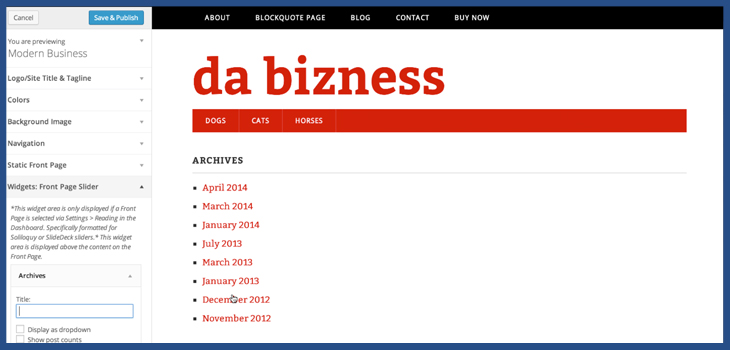 Now, the user can preview what the sidebar or other widget areas will look like before they are implemented. Instead of navigating to the Appearance > Widgets section of WordPress, you can now preview from Appearance > Customize, assuming your theme supports the theme customizer.
Put audio files into a WordPress post or page
As referenced in an earlier image in the article, WordPress 3.9 now allows users to add an "Audio Playlist" easily into the WordPress post or page editor, once in there, the user can listen to the audio.
This is makes it easier than ever to create a podcast on WordPress or even play band music on a WordPress website.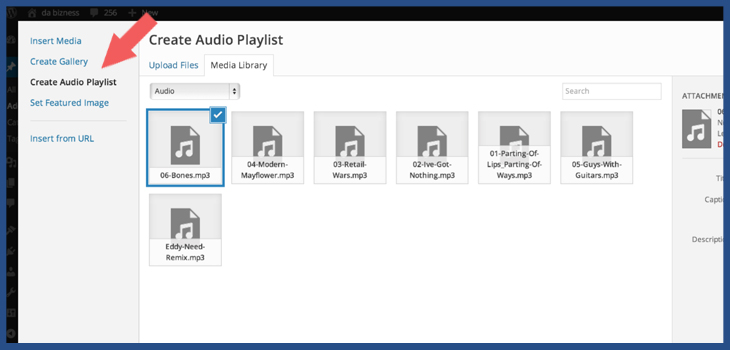 And, with the live preview from the post, you can even listen to the song or audio file before publishing to ensure it sounds correct.
Video preview on WordPress
The live editor preview extends from audio to video as well with 3.9.
Videos that have been uploaded to your WordPress website will now feature a video preview so that you can play and witness what the video will look like on the live site, all before hitting preview or publishing/updating said content.
Note: This does not apply to YouTube videos or other streamed content, ONLY CONTENT THAT HAS BEEN UPLOADED DIRECTLY TO YOUR CONTENT FOLDER.
Crop an image in the editor
Images got another major overhaul with WordPress 3.9.
I will admit to getting frustrated with the process involved in resizing and cropping images. It always seemed needlessly complex to move over to the image editor in the Media Library and edit an image. It was similarly worrisome to adjust the size of an image in the post editor (by percentage) only to find that it had shrunk too much.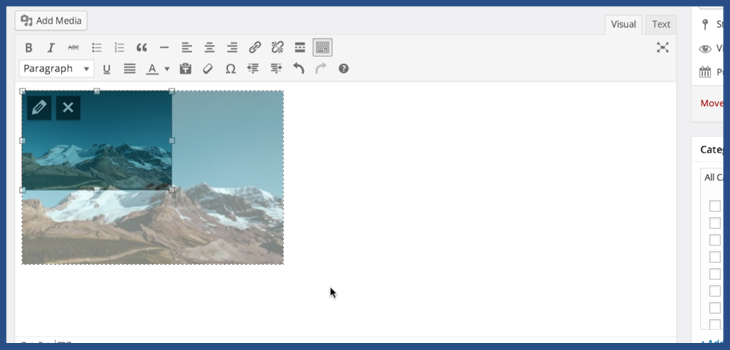 WordPress 3.9 allows the user to resize images by dragging the corners of the image around to resize.
You can also crop by navigating to the new image editor, which has been integrated into the post and page editor to allow for more convenient cropping of the image.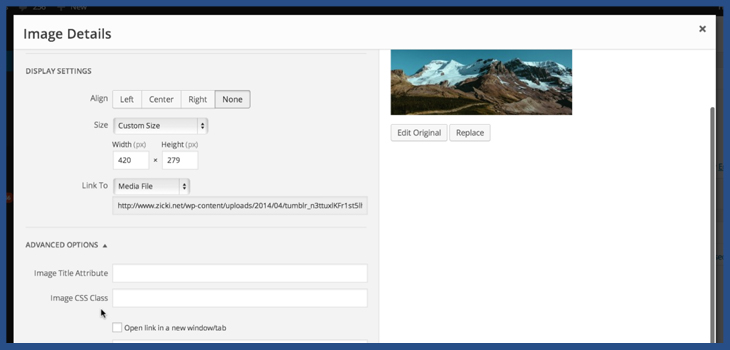 View galleries before posting
Another function that was adjusted with images is the gallery. Before, an image gallery that was created in the "Add Media" section only displayed as an empty block on the back end. Now, it displays as the actual gallery, to give the user a better idea of what the finished product is going to look like on the page.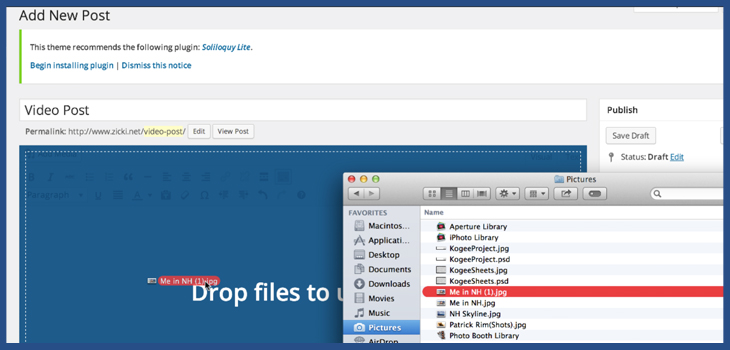 Video explaining WordPress 3.9
This video from our PressThis series goes over the new additions to WordPress 3.9.
View the full list
View the full list of changes right from the WordPress.org website here to be kept in the loop of what has changed and who is responsible for this quick update (hint: it is quite a few people!)