From the moment Windows 8 and Apple's new iOS 7 launched to the marketplace, the buzzword in web and tech design has been "flat."
Fast forward to today, and even WordPress is utilizing flat design with the WordPress 3.8 dashboard UI and the newly released default theme, Twenty Fourteen.
What is flat design?
Flat design is literal reference to the fact that everything on the page would appear totally flat, like a piece of paper or two-dimensional object.
Companies like Apple play with this motif by adding 3D backgrounds (like in iOS 7) but the interaction comes on a flat space.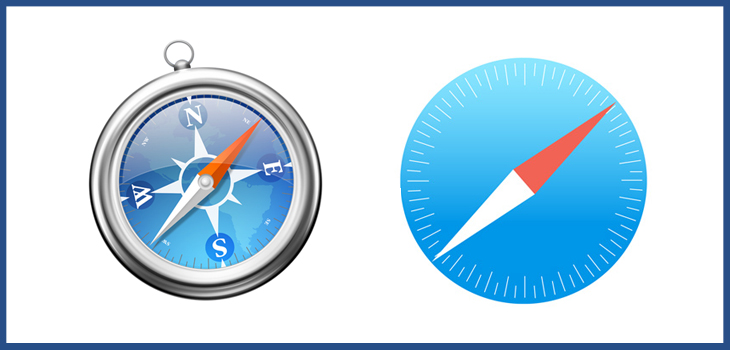 Shadows are taken away and shapes have become more rudimentary — think simple circles, squares, and rectangles.
Additionally, color gradients are replaced by simple one-color fills to make everything feel like part of a layered surface. Similar to a photoshop, everything should feel like on layer on top of the other for flat design to be successful.
Interactivity is a bit tough
Specifically on the web space, flat design can be a bit tough from an interactivity standpoint.
Our buttons are still designed with shading characteristics and depth, so that the customer knows there is a button to click in the call to action.
Employing gradients has always been good for interactivity on the touch screen space, because we have been taught that tapping on a gradient will typically lead to more options or to the opening of a program.
On other devices, this lack of distinction makes it difficult, at least in this writer's opinion, to tell in some instances what text or buttons are or aren't capable of doing something more than sitting there and looking pretty.
It can be hard to read
Somewhere along the path of implementing flat design, somebody decided it was good to place flat white or black text on top of images for large images and navigation.
While it certainly gets attention, since you have to focus on the text and squint to see it — this is not always the optimal view experience. Again, because there is no shading of the text on the image, the words blend with the featured image and provide an experience that is not always ideal for the user.
If you must put text over images, I believe a good solution would be to allow the text to move or otherwise appear separate of the image.
Not every brand or website should be flat
Flat design is also very clean design, and I do not think that this is suitable for every brand. While it is easy for a designer to lose themselves in the new design "standard", it is also important to note that some brands are just different.
For example, an effective real estate website is typically more rustic in design, with color and depth and shadow, to draw attention to the houses and locales. On a flat background, selling product like this falls flat, because the design does not properly convey the right emotion.
Most flat print and website design is effective for modern concepts and smaller bursts of color, but this is not always the right answer for your business.
Flat design is everywhere
I would like to think that our agency's push to have three-dimensional buttons and big color gradients proves that flat design is not the end-all-be-all to creating a page.
There is so much flat in our space that it is becoming boring.
Do something different and you will bring attention to your website, even if that "different" is utilizing design that people are familiar with in the past.
What do you think?
This is my opinion and description of what flat design is and what it does. I would love to hear your feedback below!!