Are you looking to maximize your ecommerce store's profits? One of the best ways to do this is by increasing ecommerce conversion rates.
Conversion rate optimization (CRO) focuses on improving the percentage of people who purchase your products when visiting your ecommerce website.
With competition and traffic prices growing each year, improving your ecommerce website's visitor-to-buyer ratio is one of the highest-value activities you can do for your ecommerce business.
In this blog post, we'll explore 12 actionable techniques that can help you increase conversions for your ecommerce store starting today.
What is a Bad, Good & Great eCommerce Conversion Rate?
As an ecommerce business owner, you're most likely well aware the conversion rate is an essential metric in determining success or failure. But how do you evaluate where you stand?
Generally speaking, it is believed that a "bad" ecommerce conversion rate is anything under 1%. The average conversion rate reported in the U.S. is around 1.96%, so anything above that could be considered "good."
Consequently, stores converting 3, 4, 5%, and more visitors to buyers would be considered "great."
Now it is important to note that these are averages across the board. So take into account your industry, seasonal trends, global factors, and user behavior to evaluate your store's performance.
With this in mind, successful merchants can use their ecommerce data to refine their ongoing strategies to make sure they're consistently meeting or outperforming key performance indicators.
Consequently, investing in online strategies that result in higher conversion rates should be a priority for all ecommerce businesses.
The 12 Best Ways to Increase Your eCommerce Conversion Rate
Having a high conversion rate can be incredibly beneficial for ecommerce sites. This means that more site visitors are doing what is intended by taking action – making a purchase or signing up for newsletters.
Not only does this result in financial gain, but it also allows ecommerce owners to better understand their target market and any changes they may need to make to optimize the user experience.
Higher conversion rates also enable ecommerce sites to utilize other marketing strategies, such as promotions or referral programs and monetize further by increasing their advertising budgets.
Ultimately, ecommerce business owners should be ambitious in implementing strategies that help increase conversion rates, so here are the 12 best ways to do this.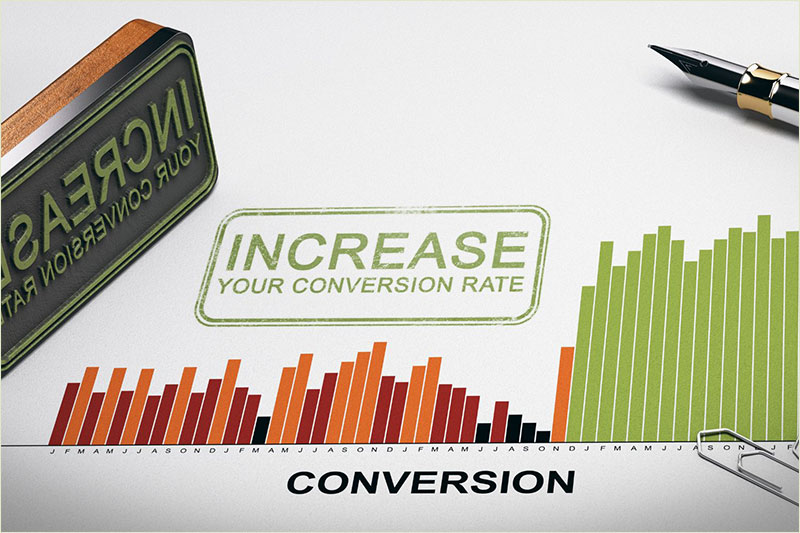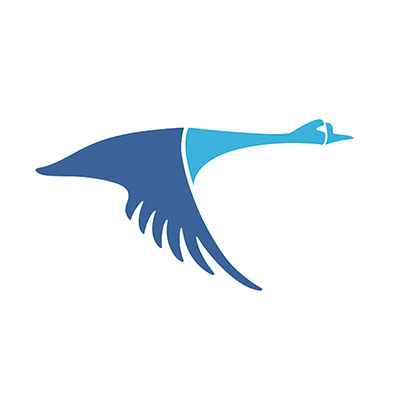 #1 Collect & Display Customer Testimonials (Social Proof)
Highlighting what customers are saying about your ecommerce business is a great way to boost customer trust and build a reliable reputation online.
When other shoppers see existing customer testimonials, they can get an idea of how satisfied people have been with their experience.
It also serves as social proof, helping new visitors understand that people trust and like what you're offering.
And if you don't feel comfortable asking for testimonials directly, it can be automated with a video testimonial software tool.
The bottom line is this – displaying customer testimonials can drive more visitors to your ecommerce site and result in higher conversion rates.
#2 Offer Supreme Customer Support
Offering supreme customer support is one of the best ways to secure customer loyalty.
It is critical to have clear return and shipping policies, easy-to-use chat support functionality, a swift response time to customer inquiries, and professional communication to ensure success.
Additionally, customers will feel more secure about shopping with you again in the future, as trust in a provider is paramount for any successful ecommerce venture.
By meeting and exceeding these needs, ecommerce you'll be well on your way to increased ecommerce conversions.
#3 Set Up Automated Email & SMS Campaigns
Automated email and SMS campaigns are an excellent way to get the most out of your existing subscriber list.
These automated campaigns are very little maintenance after the initial setup stage and help ecommerce businesses minimize abandoned carts and revitalize previous customers who haven't purchased in months.
With this strategy, businesses can send special offers, such as birthday discounts or bundle offers, and generate greater returns with minimal effort.
Automated email and SMS campaigns provide ecommerce businesses with a powerful way to leverage their subscriber list, helping drive more revenue while staying engaged with customers over time.
#4 A/B Test & Improve Your Checkout Process
A/B testing your checkout process can help create a smooth, efficient experience even for the most impatient customers.
Testing the elements on the page can give you insight into which design works best and what causes potential customers to drop off in the conversion funnel.
Additionally, allowing visitors to purchase without taking extra steps, like creating a username and password, will keep users from abandoning their cart altogether.
By streamlining these processes and using A/B tests to understand what works best for you, you can improve your overall checkout rate without much effort.
#5 Add Additional Payment Options
Consumers appreciate options when making purchases. Consider adding additional payment methods. Compare merchant account providers to save money. Make sure your payment processor accepts all major credit cards. And add PayPal payments for customer convenience and protection. 
Furthermore, by offering payment plan options or financing for larger purchases, you can increase the likelihood of visitors completing a purchase.
This will result in an improved sales rate across the board. Investing your time in these areas can help provide convenience to customers while increasing your chances of a sale.
#6 Map Out Your Sales Funnel & Create Unique Offers for Each Customer Journey Stage
Creating a comprehensive sales funnel with unique offers for each customer journey stage is essential for businesses looking to maximize their conversions.
Lead magnets such as free trial offers or digital downloads can help capture new leads for your business. First-time purchase discounts can help you make the initial sale. And finally, back-end upsells help increase the average order value and profitability.
While asking for a purchase on the first visit might work for small impulse purchases, mapping out and building a complete sales funnel is a much more effective strategy that will help you acquire and retain more customers in the long run.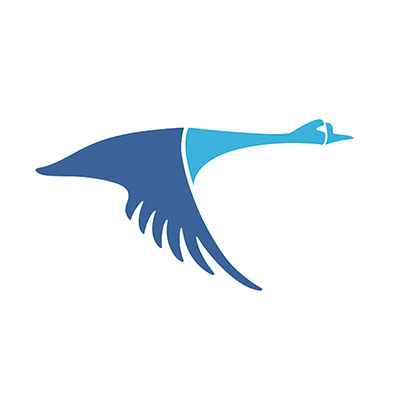 #7 Set Up Your Social Media Storefront
Setting up a social media storefront with your product catalog in the Facebook Business Manager is an easy and efficient way to give shoppers direct access to your products.
You can add tags to each product and sync it with your database, making it easier for customers to quickly find what they're looking for and know how many items are in stock without leaving the social platform.
When someone finds an item they like in the Facebook shop, they can click straight to the checkout page on your website and make a purchase.
This setup provides a convenient and streamlined shopping experience helping your business grow and thrive.
#8 Improve Your Sites User Experience
User experience, or UX, is an increasingly important aspect of today's ecommerce websites.
UX refers to the overall feeling users experience when navigating through a digital product like a website. Does it have a clear flow? Is the design intuitive and easy to navigate?
If a customer struggles to understand your site, they are unlikely to convert into an actual buyer.
To ensure a positive user experience on your ecommerce website, make sure you feature essential elements clearly and intuitively.
For example, display the shopping cart details on the WordPress menu; visitors need to know prominently where their cart is and how much of their purchase is currently in it.
Additionally, using attractive images to complement product descriptions allows customers to easily visualize what they might buy.
#9 Offer Fast & Affordable Shipping
Delivery speed and reliability are increasingly important for customer satisfaction. Offering fast and affordable, or better free shipping is a great way to meet these expectations.
Leveraging a third-party shipping and fulfillment center to provide speed and reliability can make customers more confident in their purchase decisions, resulting in higher conversion rates.
This also helps build brand trust, as customers will be more likely to return and spread the word about your brand if they know they can trust the delivery process.
Utilizing shipping solutions is an excellent way of meeting customer preferences and expectations for product arrival.
#10 Improve Your Product Pages
To make a long-lasting first impression, improve your product pages.
Start with persuasive and compelling copywriting that focuses on what the person will gain by purchasing your product.
Update the title focusing on the prospective customer's self-interest. Come up with persuasive product benefits, and update the CTAs.
This is where you can let your creativity shine, or if you need help stirring up creative juices, you can try testing an AI copywriting software tool.
Then enhance the overall product page with high-quality images or even take it up a notch with 3D product illustrations.
And finally, further cement customer trust by displaying user testimonials and also provide best practices for product use – highlighting customer usage scenarios can seem more engaging than just plain specifications.
These simple yet highly effective steps can differentiate between an ordinary website and an outstanding one!
#11 Speed Up Your Store
Ensuring your e-commerce store is running quickly and efficiently isn't only crucial for an optimal user experience – it directly impacts conversion rates.
Slow page loading speeds and poor site performance can be an immediate red flag to online shoppers who will rapidly move onto other sites if their purchase process isn't smooth and efficient.
There are several ways to speed up your WordPress ecommerce store – caching, minimizing plugins, optimizing images, and utilizing a content delivery network.
So if your site's performance is lacking, it's imperative to optimize the speed of your store as much as possible to ensure maximum conversions.
#12 Run a Discount Campaign
If you tested every tactic in this article and your conversion rate still isn't meeting your goals, try launching a product discount campaign for four days with an accompanying ad campaign on social media.
This strategy not only helps to drive more sales and quick wins for that period, but it can also help raise brand awareness, generate leads, and increase customer loyalty in the long run.
Plus, the shorter duration of the promotion might spur potential customers into action and compel them to convert quicker than they otherwise would have.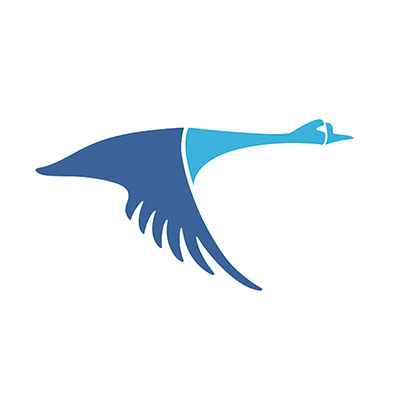 Wrapping Up
By now, you should have a good grasp of conversion optimization techniques for your eCommerce store.
The 12 methods outlined in this article will help you take your eCommerce store to the next level if strategically implemented and applied.
I'd recommend starting with low-hanging fruit tactics that are fast and easy to implement and progressing into more labor-intensive methods.
Implementing even just a few of these tips should help you see a significant increase in conversions.
If you found this article helpful, please share it with a friend or a colleague, and wishing you the best of luck in your ecommerce journey!
Join our amazing WordPress newsletter!
Join 1000's of fans and customers just like you. Always awesome and never spam.