There are a lot of seasoned photographers who have not had their worked "exposed" (see what I did there?) on the Internet.
It is daunting to enter a world where you can sell photos to literally anyone at any time of the day. There are a lot of questions, but few answers and sending photos to those you can't see is different as well.
This resource goes over how to take the Capture WordPress theme and set up a payment platform that taps into PayPal or Stripe to sell work to the masses.
Set up Capture
The WordPress photography theme we are going to recommend that you use because it is easy, built for photos, and integrated with WooCommerce is Capture Pro. You can try it here and explore its different features before purchase.
Assuming you have downloaded either Capture or Capture Pro. You can install it on the WordPress back-end by navigating to Appearance > Themes > Add New > Upload. If you happen to be a Capture owner who has just upgraded to the pro version, you can follow this resource to upgrade your theme.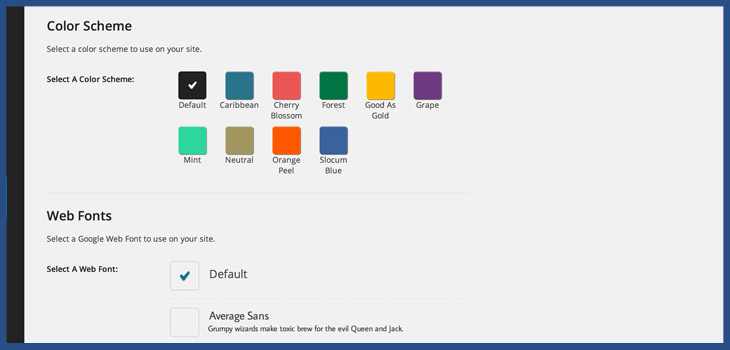 Once Capture has been installed and activated on your site, you will want to go to Appearance > Theme Options to play with the various options of Capture. You will want to change the color and font and upload your logo in the General section to make your theme match your photography brand or feel.
With Capture's integration with WooCommerce, the most popular and free tool for selling product on WordPress, these color and font changes will integrate right into the products that you are selling!
Download and Install WooCommerce
While WordPress themes will not immediately have customizable eCommerce built-in, downloading and setting up WooCommerce is a cinch. You can find WooCommerce and download it here.
Installing the plugin is very similar to installing our Capture theme. Instead of navigating to Appearance, you want to go to Plugins > Add New > Upload. This is the same process you can use in the future or may have used in the past for installing and activating plugins.
From here, there will be a new WooCommerce section on the left bar of WordPress which you can use to set up your website to accept payment.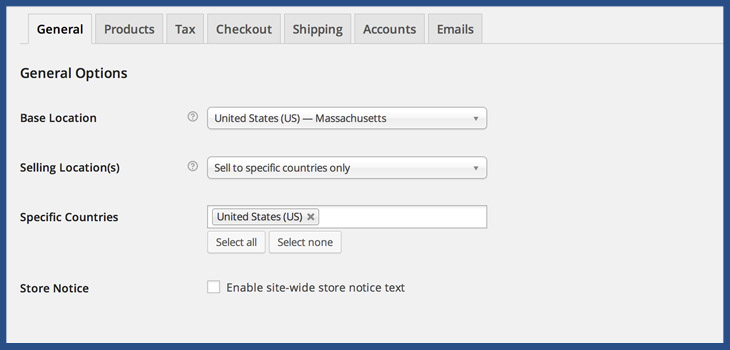 Set up WooCommerce for Payment
With WooCommerce Installed, you will want to head to the settings of WooCommerce to tweak the page to your liking. The first page to add basic info about your sales will be "General". The most important piece of all of this is the "Checkout" tab at the top of the settings page.
From the "Checkout" section, it is as simple as selecting PayPal as an option and entering the PayPal email associated with your account in the form (shown below).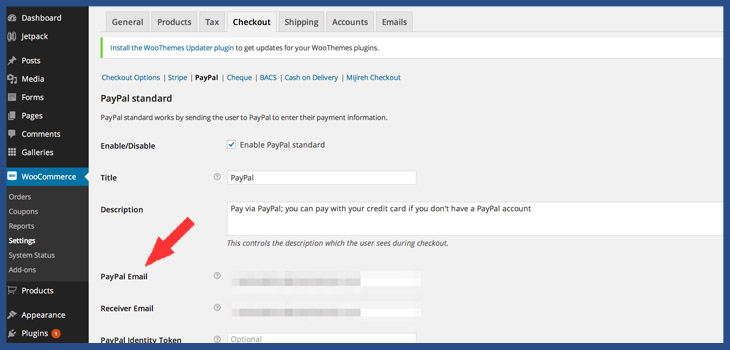 Once you have saved your changes, your website is ready to go from a technical standpoint. Now we actually have to put in your photography!
Creating a product in WooCommerce
To create a product in WooCommerce, navigate to the Products section of WooCommerce and select "Add New". From here, you can add information about your product in the designated sections. There is a place for the title, featured image of the product, content about your product, and more.
If you are selling photography in frames, it might also be worth it to explore the lower section of the product creation screen, where you can manage inventory levels as well as set variations on the product. You will notice in the below example that the photo comes in five different framing options, so variations on the product are necessary.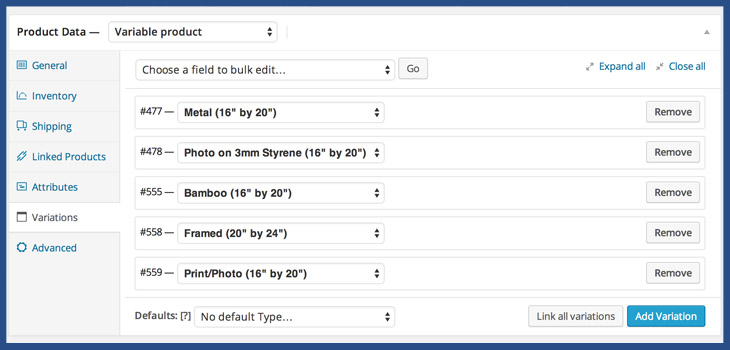 What this will look like on the front end to a buyer is a drop-down that they can use to choose which option they would like to buy.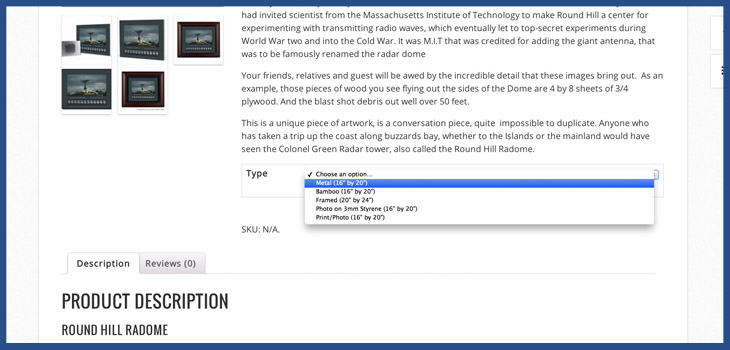 To give your photos that extra wow factor, you might consider tapping into Capture Pro's Full-Screen Gallery setting so that a purchaser can take a look at many, hi-definition, full-screen views of your work or product. Here is an example of a website that uses full-screen image galleries to give you an idea.
WooCommerce Integration with our theme
Capture holds the unique distinction of being one of the only WordPress themes that supports built-in integration with WooCommerce.
As mentioned above, this does not mean that WooCommerce is pre-installed on the theme. What it DOES mean is that any changes you make to the font or color of the main elements of the website will be reflected in WooCommerce shop pages and items. This means that when you post new product, text and buttons to order your product fall in line with the rest of the site!
Click on these images from Mark Medeiros Photography which uses Capture Pro and the built-in integration to WooCommerce as an example.
Putting an image on an individual page in WordPress
On that note, it is very simple to add a single item for purchase to a post or a page using WooCommerce.
All you have to do is place a shortcode anywhere in your post or page content where you would like to display the product with the shortcode:
[product id="x"]
Where x is the number of the product ID.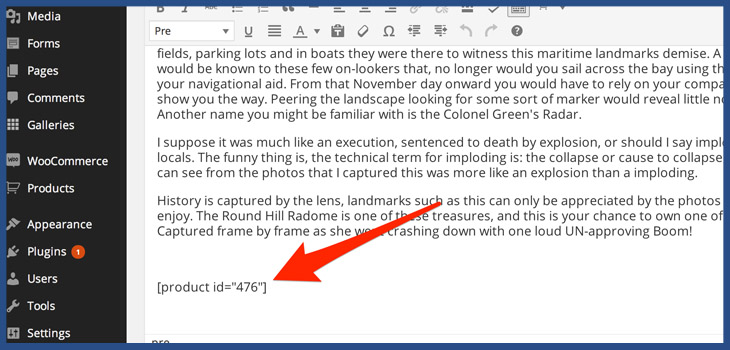 The product ID for your product can be found by highlighting the Product when looking at a list of your products after clicking on Products in the left bar on WordPress.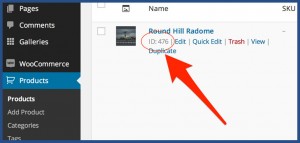 Try Capture Pro Today!
Congratulations! Your site is now set up to accept payments for your own photography. Actually, you could sell anything online using this method, but as we are discussing selling photography, that is where we will keep the conversation for today.
We welcome you to use Capture Pro to sell your photography. While you are at it, play with all of the great Capture Pro features, like featured HD videos as an alternative to featured images and full screen galleries.