In the world of marketing and web design, a lot of preemptive thought should go into every project.
There would ideally be a wireframe concept, whether it be physical or mental. Upon careful consideration of all the available options, you would create the best website or sales pitch imaginable (MAYBE BOTH AT THE SAME TIME).
With a WordPress website, once you have selected the theme you want to use and have installed the website, there is one more step to take; you have to pick the plugins.
Any good WordPress install will bring with it a collection of plugins. The following resource contains our favorite WordPress plugins when creating a new website.
Better yet, they will all work with our themes right out of the box!
Don't all WordPress plugins work on WordPress?
Not necessarily. Plugins you download –premium or free– may not work with certain themes.
There are different schools of thought when it comes to WordPress theme design. Some theme frameworks are not built to serve a specific purpose and nothing more. That e-Commerce theme you bought to sell your widget may tamper with the ability to use, say, an SEO plugin (not likely, but still a possibility).
Plugins, depending on how many you upload, also serve to slow down the page load speed of your WordPress-powered website.
The new school of thought with WordPress is to create lean themes with the capability to smartly load numerous plugins. Ten people can enter with the same basic theme and leave with ten wildly different outcomes!
Now that we have laid the foundation for the rest of the resource, let's take a look at the plugins you should be using.
Google Analytics for WordPress
This plugin is free and an absolute no-brainer for anyone starting a business or blog online. Tracking the number of visitors you get and the traffic flow of your website is so crucial to maximizing performance and making changes to the site.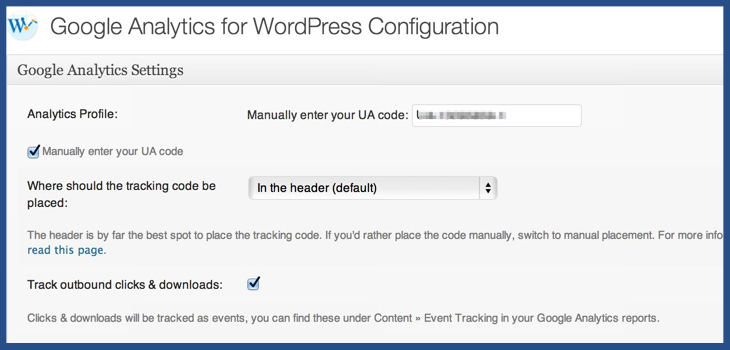 Google Analytics for WordPress by Yoast is so easy to use. You simply copy the UA code you get from Google Analytics and paste it into the new "Google Analytics" area under "Settings" within WordPress.
That's it.
Redirection
Redirection is such a cool plugin. For people looking to migrate from a website to a WordPress website, the tools are powerful.
You can use the plugin to easily create "301 Redirects" from your old website to the new one.
Let's say you had a link to an article that you moved from one place to another. If I find the link and click on it, I will be taken to the old website, which does not exist anymore. With Redirection, it is easy to create a path that leads to the new website.
Now, if someone visits that old guest post you did and clicks on a contact link, for example, instead of taking you straight to "oldwebsite.com/contact", it will go to "oldwebsite.com" and redirect over to "newwebsite.com/contact", loading the page there instead.
Simple Share Links
This is a special one as it is both free and created by our team at Slocum Studio.
Simple Share Links allows you to quickly and easily set up beautiful social media share buttons on your website to social networks like Facebook, Twitter, and more.
With this plugin, you can attach your existing personal or company brand to the new website. People will be able to share the content they read with others and improve the rank of the blog post or page of the website.
It is found at the repository in Github.
BackupBuddy
While you may not have any important data yet, you will (hopefully) eventually have plenty of pictures, blog posts, and content.
What happens if you are using GoDaddy (read: not recommended) and you lose all of your precious "stuff" to their hosting servers? BackupBuddy, a back up WordPress plugin from iThemes, is the proactive solution.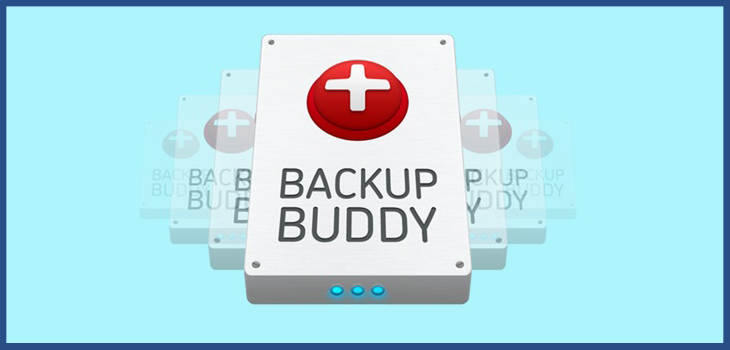 After initial upload and activation of the plugin, you will set up your first backup. These can be run at any time and allow you to backup all of the website content to a local storage device. You can put the files locally on the computer or even in a cloud somewhere.
Backing up WordPress is something that should be practiced by anyone. While a corporation with thousands of dollars invested will most likely benefit from this more than the blogger down the street, it is always a pain to have to relocate or rewrite content.
WP Migrate DB Pro
On the flip side, if you do have important data to bring over to WordPress, migrating it over can be a pain.
We have had good luck in the past with WP Migrate DB Pro. The plugin title may be a mouthful of acronyms and a bit confusing, but the plugin itself works really well.
If you are moving from one website to another, use the plugin to take all of the content you had with a quick click in the settings and export it. Then just import it using the same plugin on the new website.
Additionally, you really should be creating the initial website on a local host and then moving it over to a live site. If you are doing that, WP Migrate DB Pro provides you with the tools necessary to move the entirety of the WordPress site over to the live site in one convenient file.
We are trying to make things easier here, not more difficult.
Other favorite WordPress plugins of ours
The five plugins above are some of the more crucial plugins out there, but there are plenty more we cover in this episode of PressThis, our popular WordPress webshow:
Download a clean WordPress theme like ours and implement these WordPress plugins in your website to make the most of your experience.
If you have any other helpful suggestions as to other plugins to use, let us know in the comments below. To be kept up to date on all of this awesome stuff, make sure to subscribe to our newsletter. NO SPAM EVER.