The power of boston video cannot be denied. It is the most powerful form of content on the market as it can tell the whole picture. You have to see it to believe it, and uploading video to services like YouTube and Vimeo can help with this process. But what if you have those videos on a popular service already and want to embed video in WordPress?
How to Embed Video in WordPress
Embedding video in WordPress is very simple, but there are a couple of tricks to employ when embedding video to ensure that the process goes smoothly.
All you need to do to display the video is to find a new line within the content of the WordPress post or page in which you would like to place the video and paste the link to the URL of the video there. On WordPress, here are the video types that are supported for this feature:
Hulu
Vimeo
YouTube
WordPress.tv
If your option is not displayed here, you will want to read the directions about how to embed content on your video player app. These are typically found in the "Embed Settings" or "Share" areas of video applications.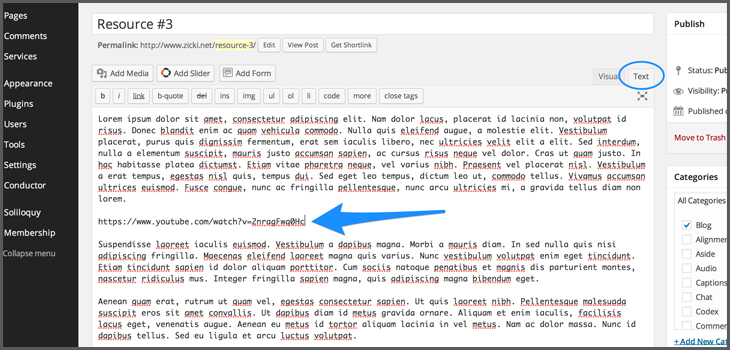 If the pasted video link is not working, there may be formatting around the text. To prevent this from happening, try editing from the "Text" tab on WordPress rather than the "Visual" tab. This will ensure that there are no issues with the display of video.
Still not working? Check your embed settings on the aforementioned services to make sure they are set to allow embedding.
UPDATE WORDPRESS 4.0: With WordPress 4.0, you will now be able to see a preview of the video within the editor, to alleviate some of this stress.
Videos are not embedding on WordPress correctly
It's also possible that after all is said and done that the videos will display in a funny way on your WordPress theme. It's possible that the videos will take up way too much space on a page when embedded or will retain their actual height property. On mobile devices, this means awkward and oblong video embeds which can also make it difficult for users to scroll and navigate your website on their phones.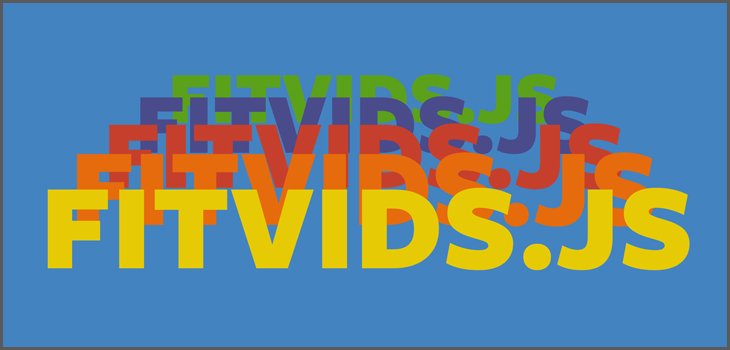 The solution to this is a jQuery plugin called Fitvids which smartly and automatically will resize your video content so that it will look smooth across all devices.
Their site goes over how to implement the plugin on your WordPress theme by adding a line of code to your WordPress theme.
WordPress themes with Fitvids installed
If you are not comfortable jumping in to the tech of fitvids and want a website ready for video by default, we have a couple of options to discuss here.
Journal Pro, a blogging theme with a sidebar, supports Fitvids to start. Similarly, if you are looking to display massive HD videos as a landing space on your site, we have Capture Pro.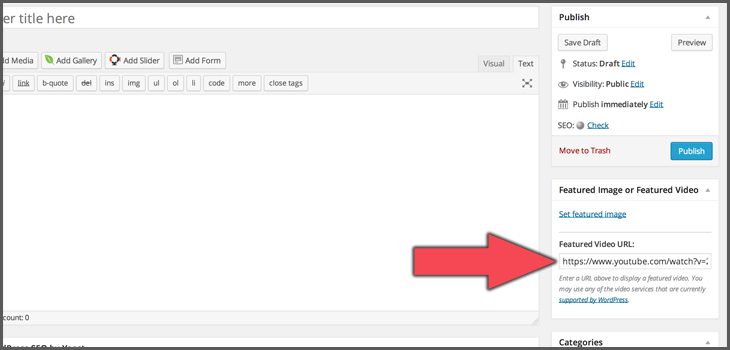 With Capture Pro and Fitvids, any videos placed in the content of a post or page will be sized correctly. Additionally, by pasting the URL in the "Featured Video" field – exclusive to Capture Pro – your video will take the place of a featured image on your website and will be scaled to boot!
You can try the free versions of both Journal and Capture for absolutely free, and, if you like them and want the power of Fitvids, you can upgrade to the Pro versions when ready.
Have any more questions about embedding video into WordPress? Please comment below.