Pressgram is a recently created iPhone app like Instagram that allows the user to take photos and display them on a feed.
But most importantly, this is a plugin that can send photos directly from an iPhone to a WordPress blog or website. We will go into the details of the how and why to use this app to simplify the experience of sharing photos on the web.
Why use Pressgram?
Pressgram is like Instagram, as noted above.
While I do not see the community aspect kicking off like it did with Instagram (a more niché market in WordPress blogs), the functionality is all there.
You have access to a host of filters and blur and frame options, just like in Instagram as well.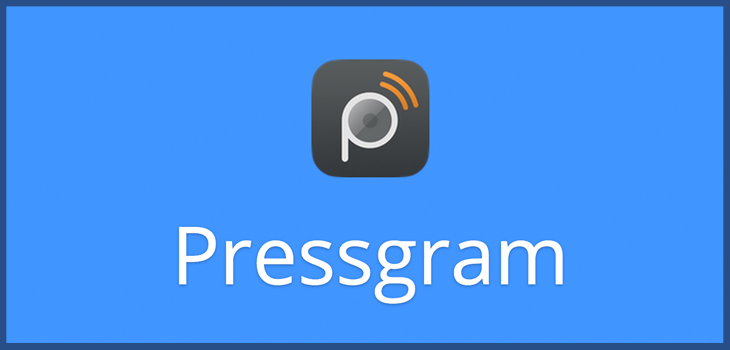 The biggest thing about Pressgram is that YOU own the photos that you take.
Unlike a Facebook service that takes your photos and sells them to third-parties, you own the content on this platform. For professional photographers, this is a great value-add.
How to get Pressgram
Getting Pressgram is easy. It is available as a FREE iPhone app in the app store. You can find out more from this landing page.
While there are plans to put this app on Android, that is not something that has officially happened (at least at time of print of this article).
Set up Pressgram with a WordPress powered website.
Pressgram works with both WordPress.com and WordPress.org.
If you own a WordPress.org blog, you first must attach your Pressgram account with your website. You will need to enter three pieces of information.
The URL of your website (http://www.example.com)
A username on the website
The password for that username on the WordPress website
Once you have that done, you will simply take a photo and then select the blog that you want.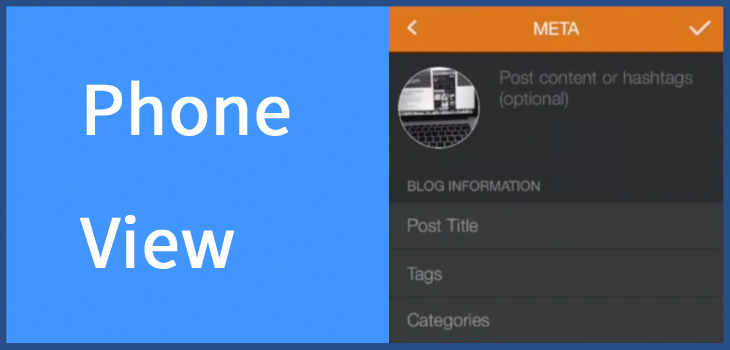 That's right. You can attach multiple websites to the one Pressgram account!
Enter WordPress Categories and Tags
When you are ready to post to a blog, you simply enter the title of the new post and any categories or tags you have.
Unfortunately, you cannot select from a list of Categories, you first have to type in the full category or tag you want to associate.
You can even write a description. This description will show up below the photo on WordPress.
While you can't make the photo a featured image by default, by downloading the free WordPress plugin you can make the photo a featured image or automatically add metadata and categories on your WordPress photo blog.
The best WordPress photo blog theme to use
If you are starting your first photography website or photo blog, the WordPress photo blog theme that we use and tested with Pressgram is the Capture photography theme.
With the theme, photos are displayed at a large size and are the highlight of the website.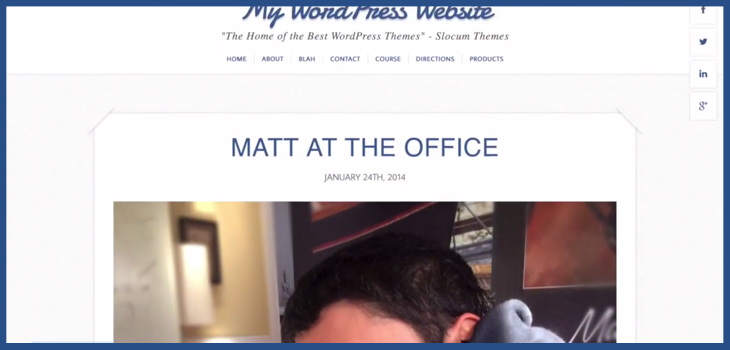 It is important to note that while most themes will work with Pressgram, not all of them will.
Video about Pressgram
Watch this video from our popular "PressThis" show, where we go over the in's and out's of Pressgram.
Don't forget to check out our themes too! They are designed to work well with Pressgram.