I swear. Every time a new Google update comes out, it is like the zombie apocalypse. Only this one's a silent killer.
Business owners and bloggers freak about the changes and how their website could have been compromised. It is very true that Google changes quite often. But fear not. If you are a business owner or blogger looking to optimize your WordPress SEO in the face of Google Panda 4.0.
The first question you should ask is…
Was my WordPress Website Affected by Google Panda 4.0?
Following these tips are great, but what if you don't need to be afraid? Check your Google Analytics reports for changes in page views and visits around the middle to end of May 2014. Did your analytics stay the same? Great, stay the course.
Did analytics improve? It is possible that your strategy for SEO on WordPress is so sound that your SEO has actually improved. If this is the case, absolutely continue to do what you are doing.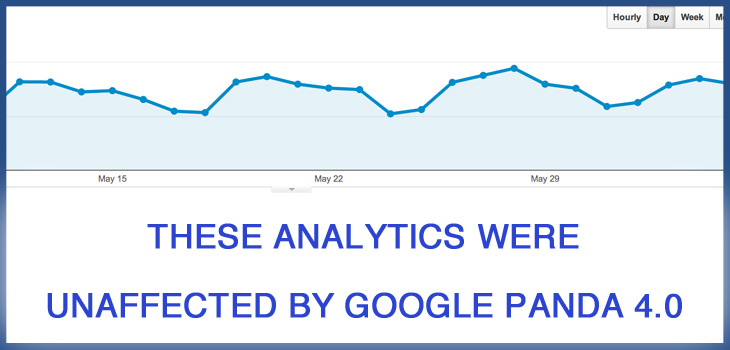 Have your analytics dropped like a rock? They have for a lot of people after Google Panda 4.0. If they have changed for the worse, it is time to look at next steps in how to fix your WordPress website in the face of Google.
Using "Rel=Canonical" for Google Panda
The first item that got a major shift with the new update in Google Panda 4.0 was copy content or syndicated content. Basically, if you have been posting a lot of repeat content, paginated posts, or have even been (GASP) stealing content from other sources and plagiarizing, prepare to get a slap in the wrist….
That is of course unless you have been making those copycat posts nofollow links or giving credit where credit is due with the "rel=canonical" attribute.
Does this sound confusing to implement? Fear not. WordPress makes it super easy to designate a page or post as nofollow or not canonical with the help of the WordPress SEO by Yoast plugin.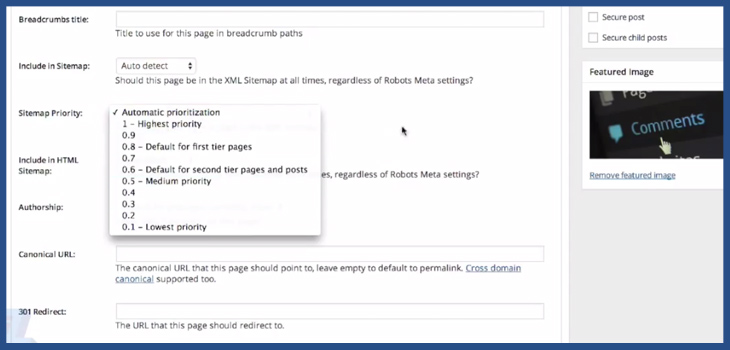 Provide Quality Content
From conversations with others and from videos of Google's Matt Cutts, it is clear that your content needs to be something people want to read. It would be really nice if there was a person Google hired to go through all millions of posts released and review them for content.
Obviously, this is unrealistic.
Instead Google has to employ technical means to determine how appealing your content is.
Increase the length of your posts on WordPress
Your posts cannot be too short. Plugins like WordPress SEO by Yoast recommend your content to be at least 300 words long, but I would argue that even that is far too short to be engaging. I recommend 500 words or more.
This gives people enough content to read for more than two seconds.
Make sure this content is broken up by headings and other visual media to keep the viewer thrilled and engaged. Make sure that crucial points are reflected in the headings too. This makes it easy for someone to scan and find the content they find relevant.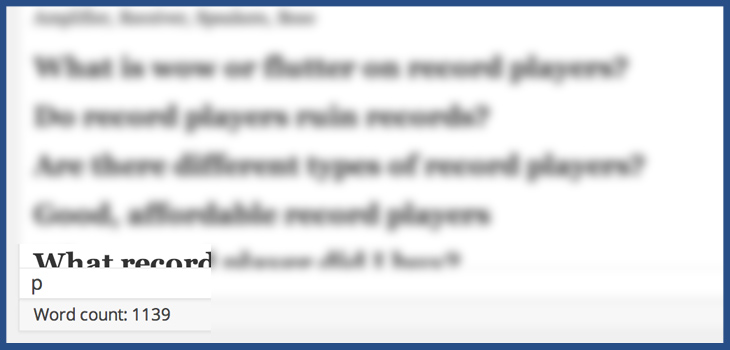 You can find the number of words you are working with at all times at the bottom left of the content area while editing a post or page.
Focus your keywords
Make sure that keywords on your site are also well optimized. Try running a Google Webmasters report or other SEM software to see what sort of keywords you are ranking for over others. It is very possible that you are ranking for too many keywords!
With the Panda 4.0 update, one of the targets were sites that rank for all variety of keywords. There is obviously a focus to your website! Make sure your keywords reflect that.
Use Clean and Fast WordPress Themes
While content related items are constantly changing in the wake of Google Panda updates, there is one constant, and that is technical elements like page load speed and optimization of keywords with CSS. Make sure you are using clean and trusted WordPress themes on your site. This is the first and most important step to take when creating a WordPress website.
Video Walkthrough